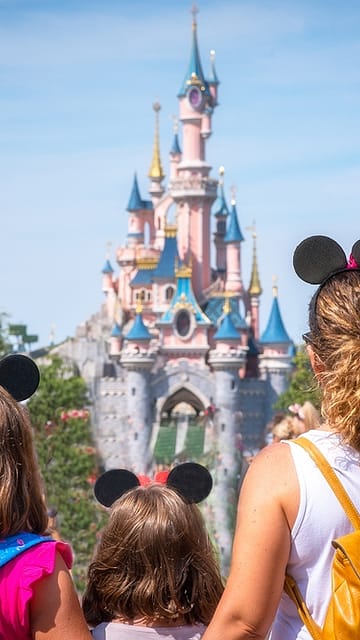 © reger
Campsite near Disneyland Paris
For some unforgettable
holiday memories
in Île de France !
Come to our campsite near Disneyland Paris for an exciting adventure
Our Country Park campsites promise you a magical holiday!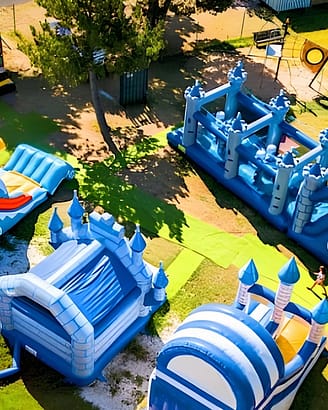 Our two open-air Country Park hotels invite you to come and stay in a lush, green, relaxing space, located in Seine-et-Marne, just a few minutes from the French capital. Our campsites come freshly equipped with numerous infrastructures and leisure facilities including but not limited to a swimming pool, playground and a multi sports terrain, everything you need to have the best time. As well as the different facilities available, both of our establishments also come equipped with brand new holiday rental options , so our holidaymakers can enjoy their stay in luxurious comfort…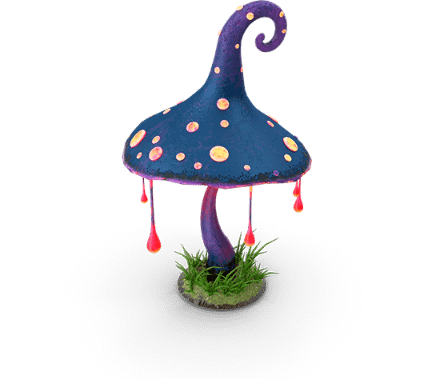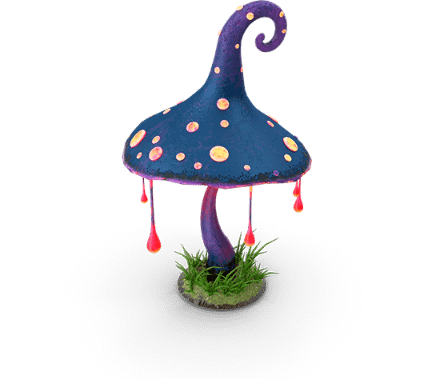 Enjoy an amazing weekend near Paris…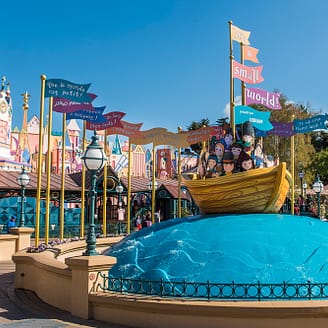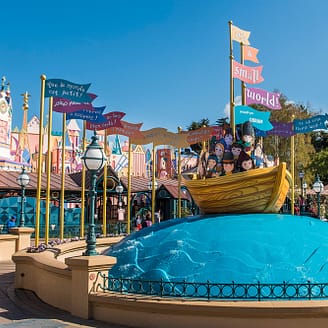 © Disney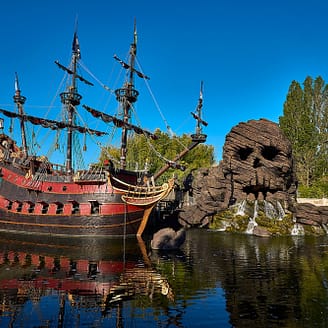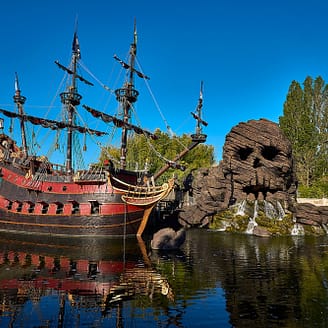 © Disney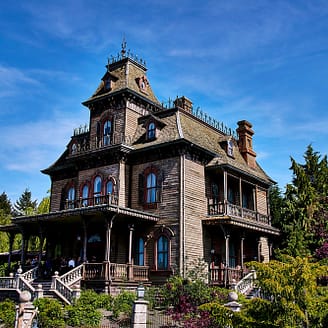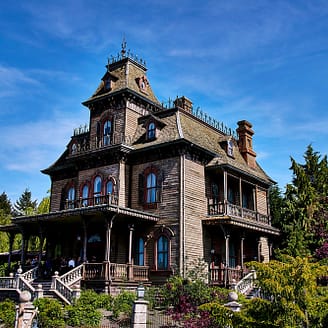 © Disney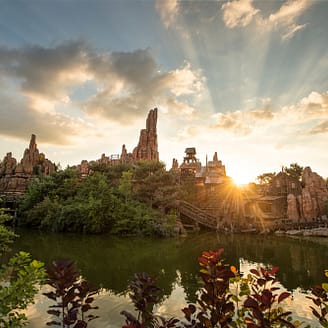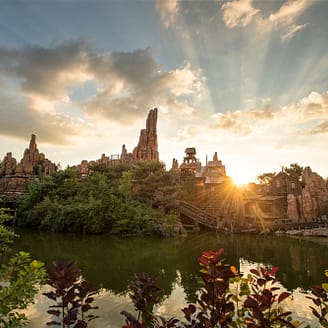 © Disney
By choosing to stay in our Country Park campsite in Crécy-la-Chapelle and near to Disneyland Paris, our guests can enjoy the fantastic advantage of being able to reach the theme park in just 15 minutes! Once you arrive on site, get ready for a day of adventure at Disneyland and Walt Disney Studios ! Disneyland theme park is divided up into 5 different worlds, from the Star Wars universe to (Captain) Jack Sparrow's boat. This is also the part of the theme park where you will find Disneyland's most popular rides, such as the mine train, the dolls house, and the haunted manor!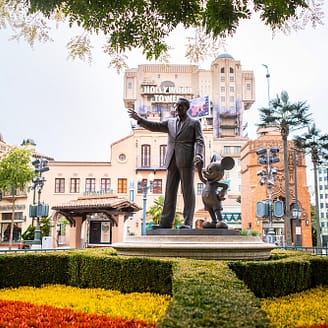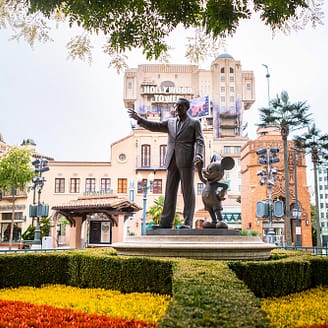 © Disney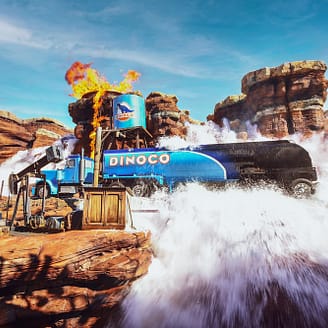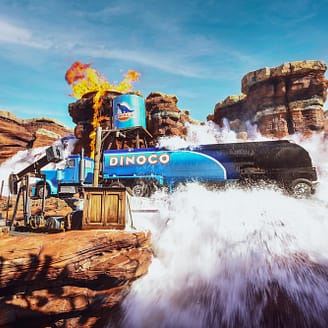 © Disney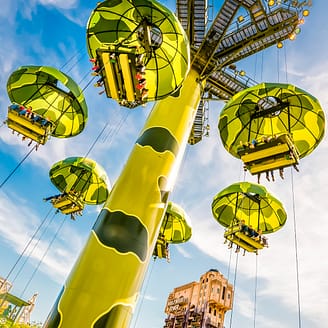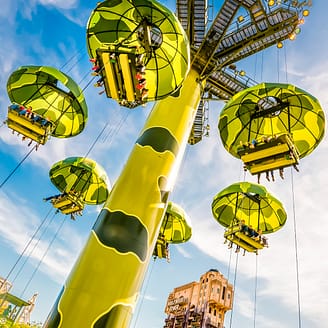 © Disney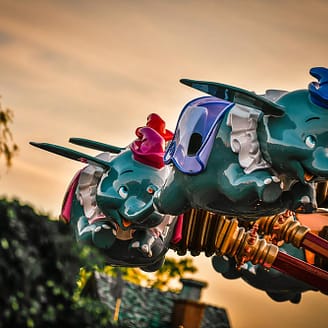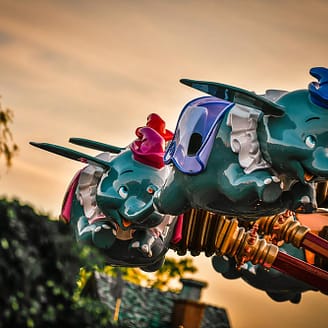 © Disney
On the other side, you will find Walt Disney Studios, also made up of 5 different worlds. This park takes you right into the heart of the action, and even gives you a chance to sit in the director's chair as you try out being a Hollywood film director for the day ! This park also has a brand new universe waiting to be discovered, as the Marvel heroes have come to join the adventure! With two brand-new attractions to enjoy: the supersonic vehicle of the Avengers on one side, and the invincible web of Spider-Man on the other…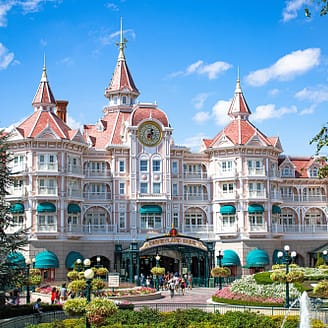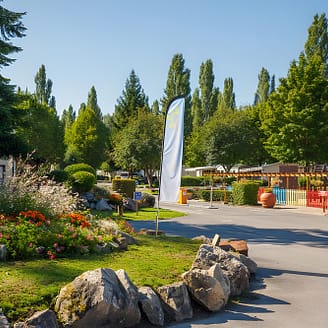 In order to enjoy a hassle-free start to your day, a ticket office can be found on-site of our Disneyland Paris campsites, Head on over to our reception desk and buy your tickets directly, so you can plan your day out in advance! We know that parking at the amusement park can sometimes be rather pricey, and car journeys can often be a stressful time, which is why we recommend our holidaymakershop on the bus at our campers' service at Crécy-la-Chapelle, which will take you all the way to your adventure at Disneyland Paris and bring you back when it ends.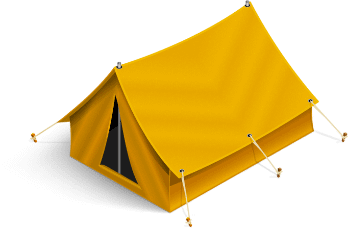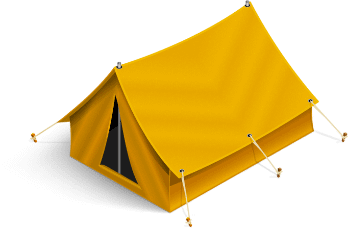 An enchanting environment
in Île-de-France…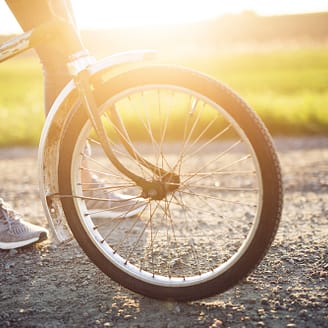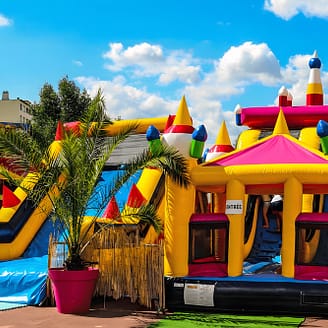 Our Paris campsites, both in Crécy-la-Chapelle as well as Touquin, are located in ideal surroundings a perfect balance between the absolute tranquillity of the countryside and the hustle and bustle of the French capital. During your stay in one of our Country Parks, you will find everything you need. Our establishments come equipped with several facilities as well as plenty of service infrastructures, such as a mini-market where you can buy fresh bread and a bicycle rental stand at our campsite at the Domaine de Crécy…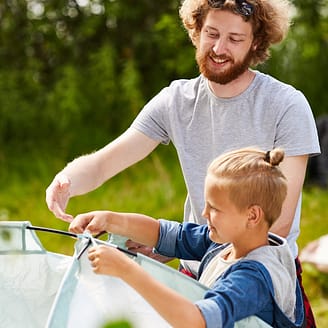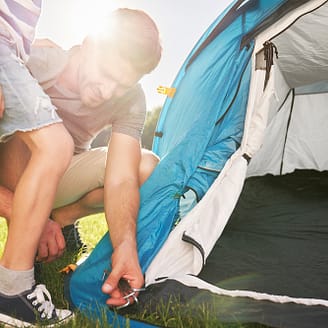 Whether you opt to stay in Crécy-la-Chapelle or prefer to head to Touquin, you can enjoy all the holiday comforts in the heart of our campsites near Disneyland Paris! On both of our establishments, our holidaymakers can set up camp on our lush, green, spacious camping pitches, some of which are up to 150m² ! To make sure our guests can enjoy their holiday in private, all of these pitches are surrounded by hedgerows. On top of that, some of these pitches come with an extra asset of a 16 amp power connection and a water source.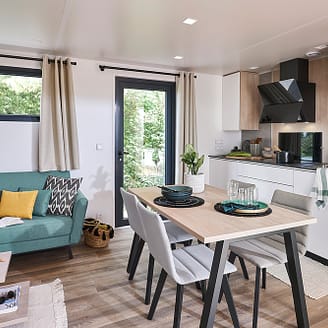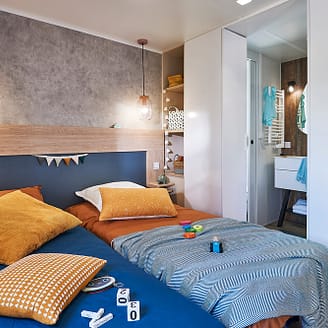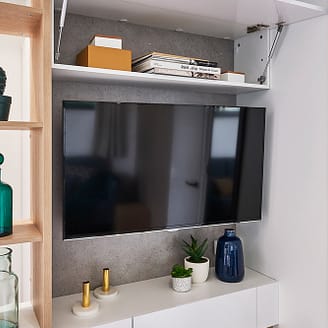 As well as these camping pitches, our campers can also choose to stay in one of our brand new holiday rentals ! Our establishments offer our guests a range of mobile-homes that can sleep up to 6 people. These spacious rentals are composed of beautifully decorated interiors and ultra modern equipment ! The rentals are made up of one or several bedrooms with cosy bedding, a living space and TV, and a bathroom. Everything you need to enjoy your holiday with your family and friends!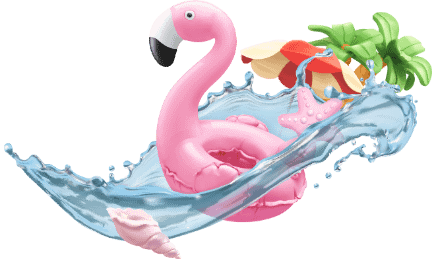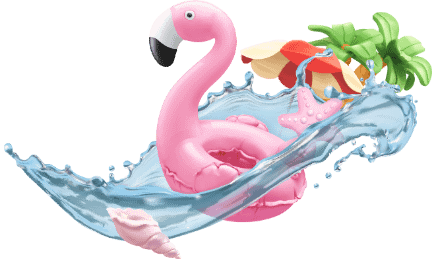 Another benefit of staying in one of
our department 77 campsites?
The swimming pool!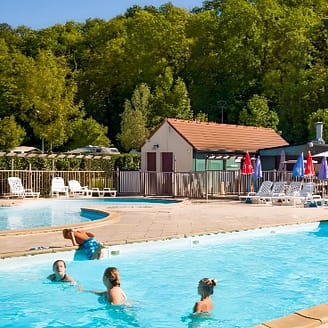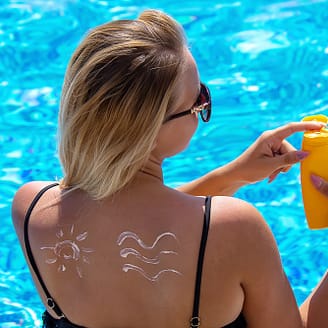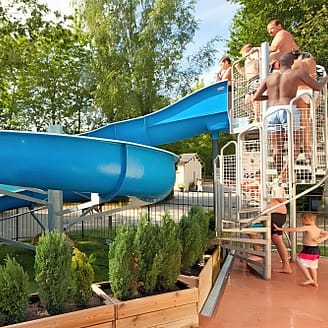 To help you kick back and relax after a day of visits and walking, our campsite near Disneyland Paris in Touquin invites you to make the most of our swimming facilities ! The perfect place for a bit of leisure and fun, our water park is composed of a giant swimming pool, a child's paddling pool, and in some cases, a water slide or two! There is also a superb solarium where you can get a tan, read a book, or simply do nothing!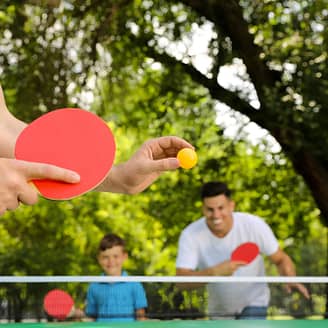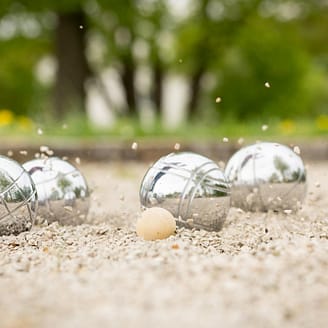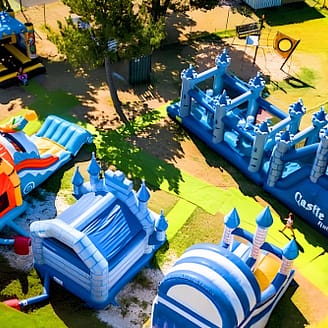 As well as this aquatic area, our Disneyland Paris campsites also come with plenty of leisure facilities! Some of these facilities include a multi sports terrain, a playground for the children, ping-pong tables and a pétanque pitch ! To help our holidaymakers get to know each other, there are also several activities organised during the school term and the weekend, such as dance parties, athletic tournaments and sports lessons…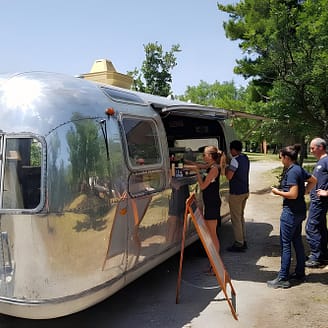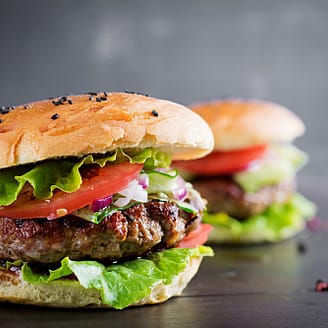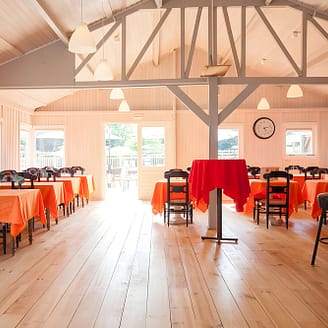 And because we know how exercise works up an appetite, both of our open-air hotels come equipped with a dining area and snack-bar ! Here in our campsite in Touquin near Disneyland Paris, our guests can tuck into a good burger, pizza, salad or other delicious dishes, either on site or back at their rental. And at Crécy-la-Chapelle, an « airstream »-style food truck also offers a great range of cooked meals made with carefully selected products! We guarantee you will find something that suits the whole family!