Golf
On this course,
the grass is definitely always greener!
This incredible 110 hectare golfing course is located just 5 minutes away from our campsite in Ile-de-France…
Whether you are a golfing beginner or golfing lover, you will definitely want to putt on this course!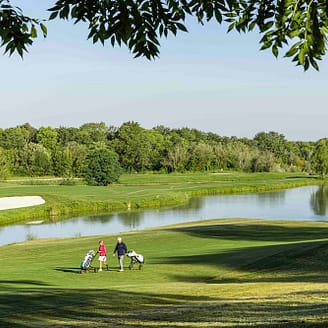 The golf course of Domaine de Crécy is located just 2 miles away from our Paris Est Campsite! Stretching over 100 hectares of calm, green countryside, this domain is comprised of two golf courses, a 9-hole and an 18-hole.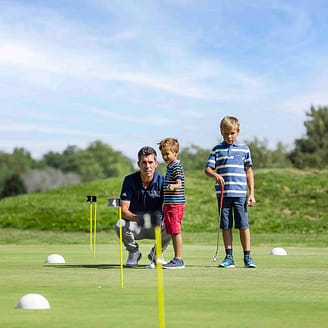 These beautiful hills on the domain are the perfect spot for golfing beginners to putt their first ball, and seasoned players to make up for lost time!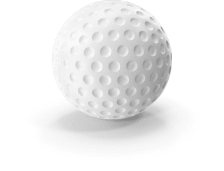 Golf clubs at the ready…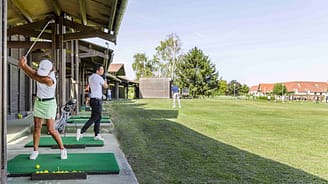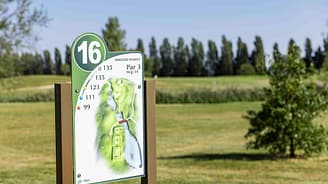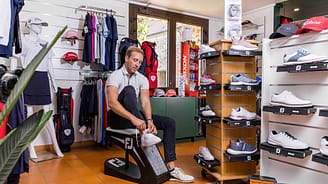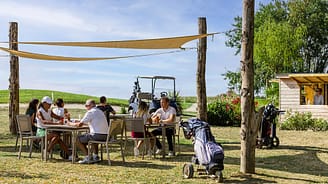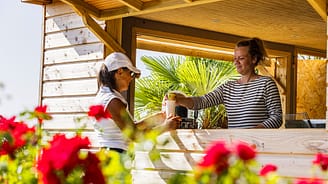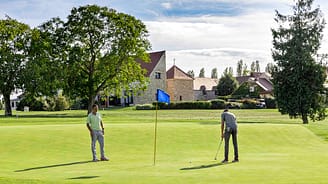 © Domaine de Crecy

A calm, green
environment
A perfect course adapted for beginners
and seasoned putters
The perfect golfing spot
just a few feet away from your campsite
A 9-hole course
will offer some interesting rounds
And an 18-hole course
designed by the famous
golfer, Arnold Palmer
A weekend in nature near Paris
Double the golf course means double the fun!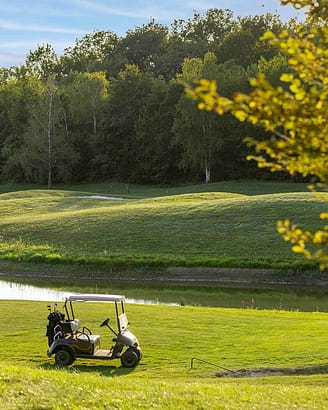 The Montpichet is the first golf course on the Domaine de Crécy. This 9-hole golf course is the perfect placefor beginners to break in their golf club and ball and progress quickly in a charming spot. For the more experienced golfers, the slightly hilly terrain of the Montpichet provides you with some interesting playing conditions, the perfect spot for a warm-up!
This sport requires
precision,
and is played with a lot of passion!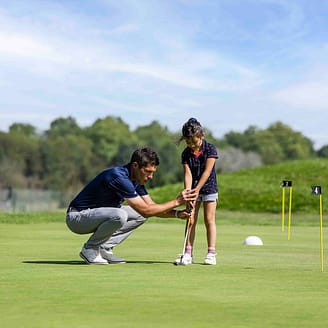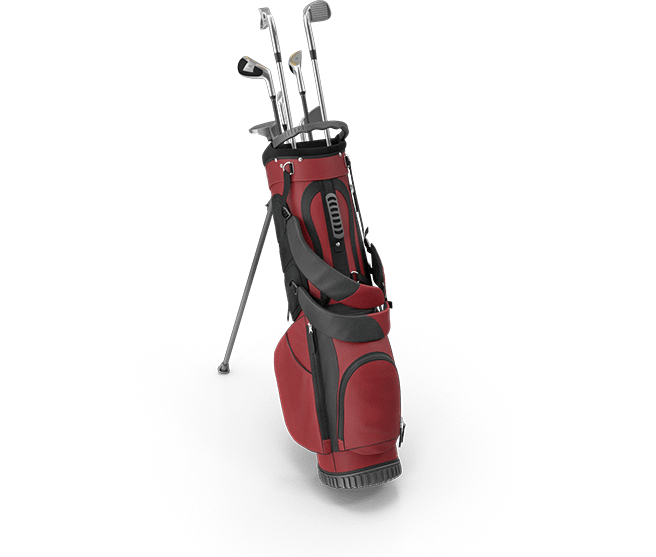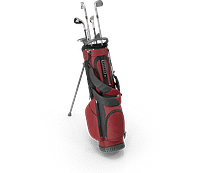 Campsites in Paris
A golf course that is unique to France and designed by Arnold Palmer himself…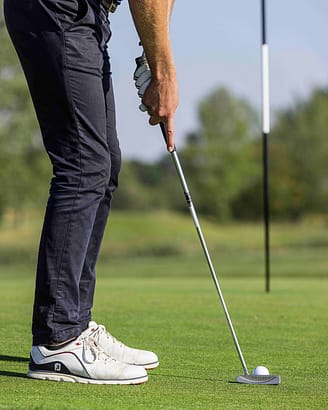 This second course, the Vignoly, is made up of 18 holes and designed for hardened golf players. Designed by the famous golfer Arnold Palmer, affectionately known b
y many golf fans as "The King," this course promises you a truly sensational golfing experience!
Open every day of the year, this course is regularly tended to, guaranteeing a quality game of golf no matter the time of year.
A holiday weekend near Paris
To continue you with your fun-filled holiday, join in with our activities!
During the school holiday weekends, our campsite also offers several entertainment and activity options so you can meet up with your loved ones or make new friends in a friendly, easy-going environment. Children can also make the most of a large bouncy play area to keep them entertained in the evening, and discos and dance parties are also organised for a proper, fun-filled atmosphere.
Discover the activities on offer