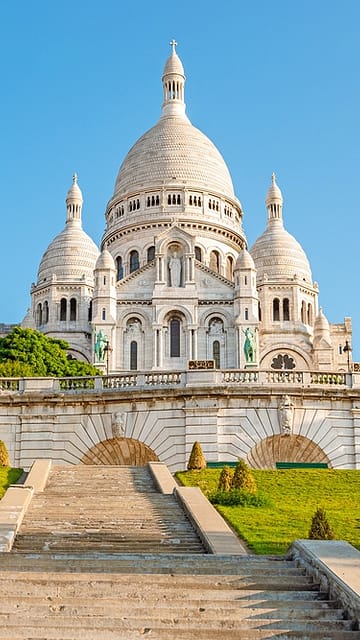 Paris Est Campsite
Discover the best
of the open air
hotel industry!
Paris Est Campsite, a unique experience
Come stay at our Country Park campsite, where we guarantee you an unforgettable holiday!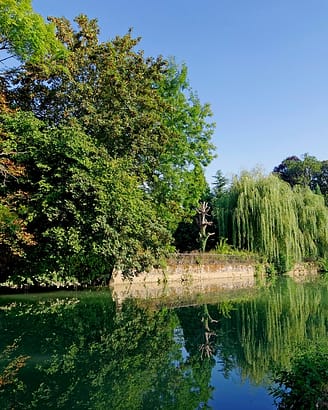 Our two establishments can be found in the heart of the department of Seine-et-Marne in the region of Île de France. Our first site can be located in the small village of Touquin, on a lush, green domain spanning 10 hectares. Our second site can be found in Crécy-la-Chapelle, just 15 minutes away from Disneyland Paris. Both of our sites come equipped with an abundance of infrastructures and leisure facilities, as well as some superb holiday rentals, to our guests' delight…



Congratulations, you have just found THE Paris Est Campsite of your dreams…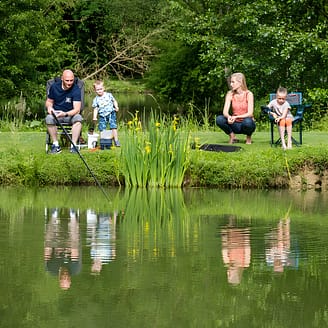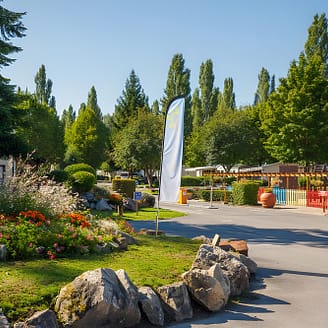 Our two open-air hotels, proud members of the hotel chain Country Park, share something in common: they are both located in the heart of a stunning natural environment ! Within the heart of these sites, our guests can enjoy the lush, green wooded surroundings, as well as the calm and tranquillity the countryside and small villages have to offer. So much so, they might just forget how close they are to the largest and brightest city of France, Paris!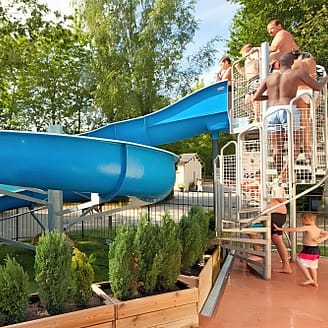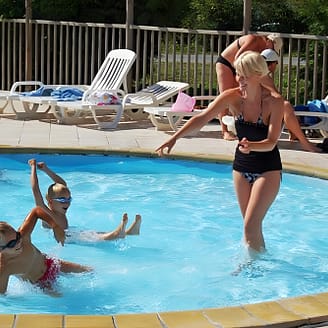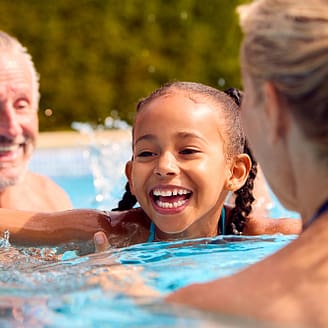 Country Park is committed to ensuring their holiday guests have everything they need for the ultimate fun and relaxing holiday all-trip long ! In order to achieve this goal our two Paris Est campsites come equipped with a multitude of infrastructures and leisure facilities adapted to the whole family. For those long hot, summer days or to cool down after a long day's walk, our summer holidaymakers can enjoy the benefits of our water park, available on both of our sites! The perfect place for a bit of leisure and fun, our water park is composed of a giant swimming pool, a child's paddling pool, and in some cases, a water slide or two…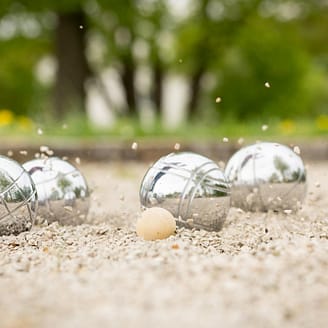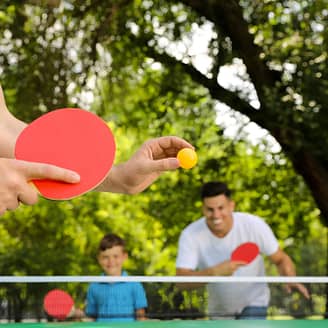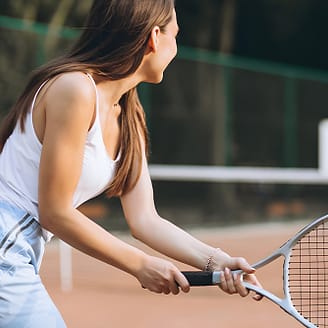 Our aquatic area is not the only leisure facility available to our holidaymakers, there are plenty more ways to entertain them. During a stay a tour Paris campsites in Crécy or Touquin, our guests can make the most of the multi sport terrain, ping-pong tables, pétanque pitches as well as play areas for the children! There are also plenty of activities on offer during the weekend or school term, to encourage the campers to get together and share a fun, light-hearted moment.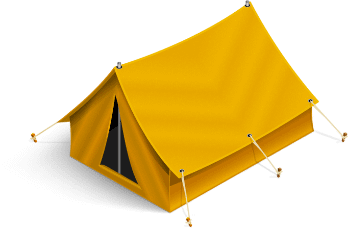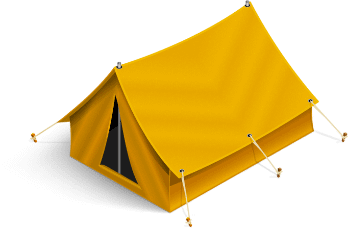 Here at Country Park, you can sleep safe and sound!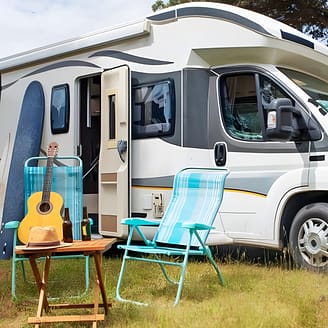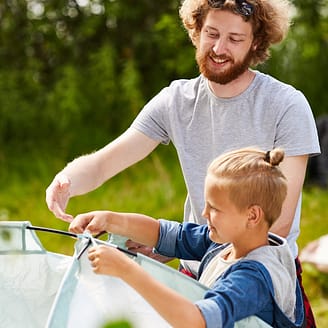 Whether they choose to book your stay at our Paris Est campsite in Touquin or Crécy-la-Chapelle, and whichever way they wish to spend their stay, in a tent, caravan or motor-home, there is plenty of room for our happy campers! Our Paris campsites come equipped with spacious camping pitches located in a beautiful, lush green environment. And to ensure our holidaymakers can enjoy some privacy, all our camping pitches are marked out by hedgerows, some pitches even come equipped with access to electricity and water! The perfect way to spend a holiday break with your family or friends…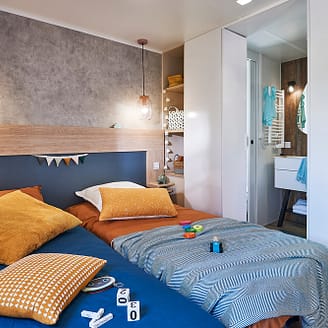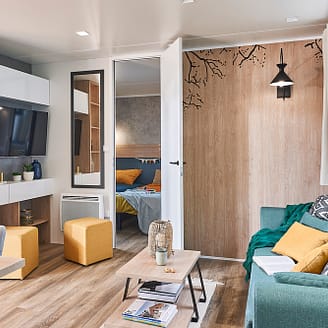 As well as plenty of camping pitches for all our happy campers, our two sites also provide an abundant range of holiday rentals. Some of our brand new, ultra-modern rentals even come furnished with some superb facilities, such as a dishwasher, flat-screen TV and air-conditioning. Also, to save some room in your suitcase, bed linen and towels are also available to rent (charge not included.)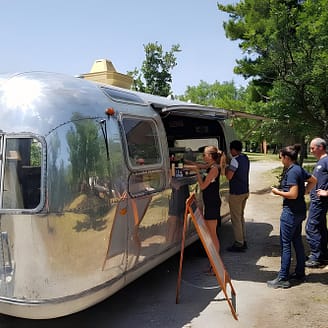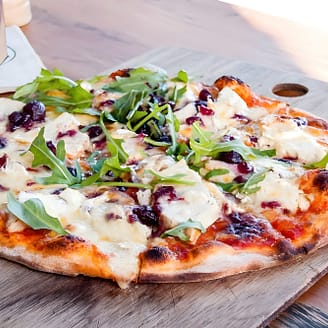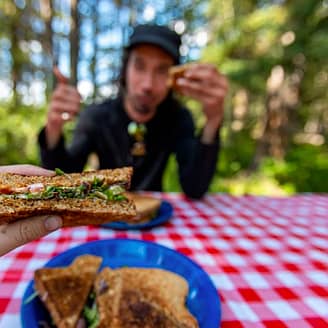 One of our many on-site services is a grocery shop, open every day for our guests' needs! On site of our Paris Est campsite in Crécy-la-Chapelle, you will find everything you need for your daily purchases, including all the bits and bobs for breakfast, thanks to a bread and viennoiserie service at your disposal. Also available at our two open-air hotels, you will find a dining area complete with a snack-stand, with inviting options such as delicious hamburgers, pizzas or ice cream, available to eat on-site or take away!
At our Paris Est Campsites, you will be spoilt for choice!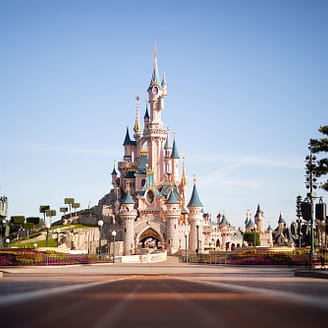 © Disney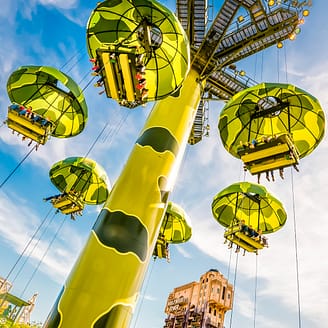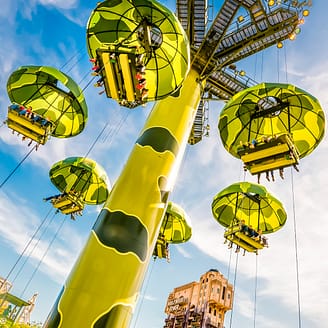 © Disney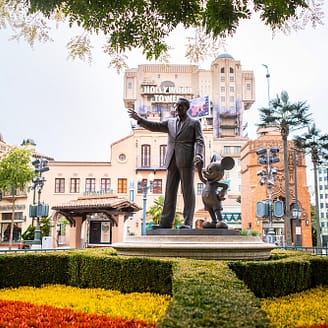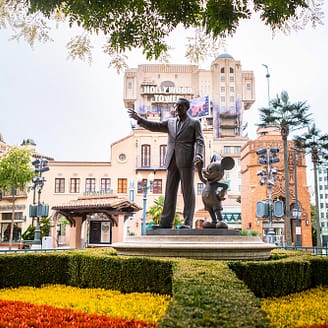 © Disney
Choose one of our Country Parks for a guaranteed fun experience all holiday-long! Located in île de France, our campsites can be found just a few minutes away from one of the world's biggest theme parks : Disneyland Paris! Step into a breath-taking universe with incredible surroundings, where the whole family can enjoy a magical moment and meet their childhood heroes: such as Mickey Mouse, Winnie The Pooh or Buzz Lightyear. As soon as you arrive, you will find everything you need on-site to help you enjoy an amazing day out, thanks to the park's many rides and attractions, dining areas and gift shops, all waiting to be enjoyed!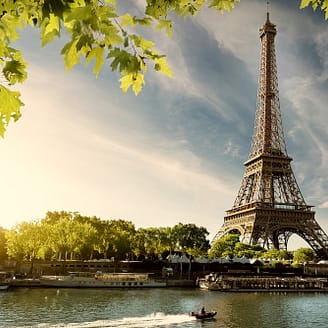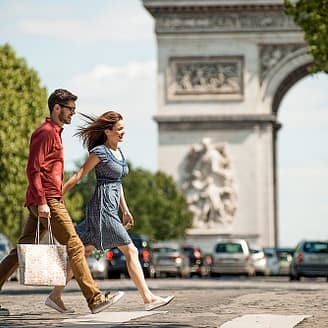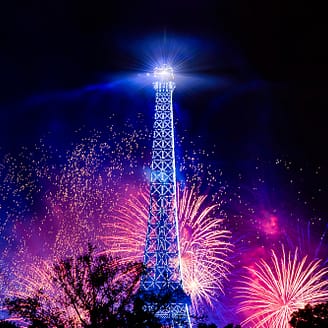 And what would a holiday at a Paris Est Campsite be without a trip to the French capital? The capital can be reached in just a few minutes from your holiday site, thanks to an RER station located just a stone's throw away from our Crécy-la-Chapelle campsite so you can travel to the capital with ease! Paris is bursting with amazing monuments to discover, such as the emblematic Eiffel Tower or the Arc de Triomphe, as well as numerous museums and other cultural spaces such as the pyramid at the Louvre, the Centre Georges Pompidou and the Musée d'Orsay. You can find all the information you need to visit the City of Lights at the reception area of our campsites!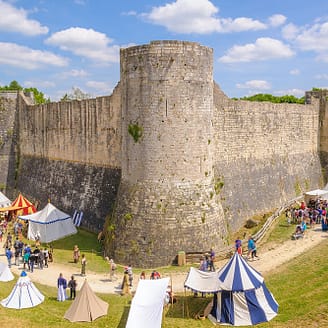 © AdobeStock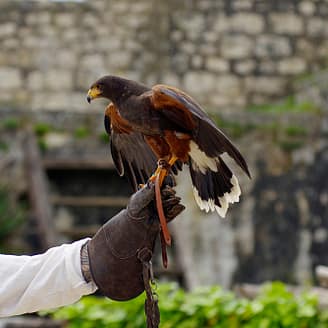 © AdobeStock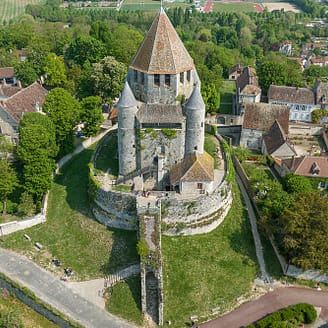 © AdobeStock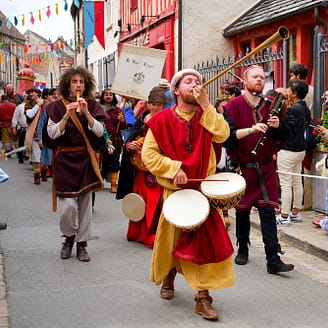 © Shutterstock
Located in Seine-et-Marne, just 30 minutes away from Touquin and 45 minutes from Crécy-la-Chapelle, Provins is also a must when it comes to site visits!
Since 2001, this town has been a part of the UNESCO World Heritage, a position it has rightly earned, get ready to discover this little gem of a medieval town! In just one day, you can take a walk around the incredible ramparts, explore the mysterious underground tunnels, and perhaps even enjoy a medieval show or two! Get ready to enjoy an immersive adventure into the world of the Middle Ages…