Swimming spot
A campsite with a water park in Ile-de-France
A campsite with a swimming pool in Paris
Enjoy the benefits of H20 at our campsite near Paris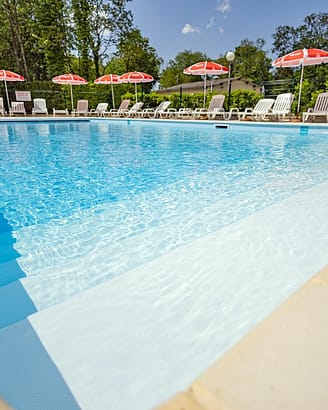 There is nothing better than taking a nice, refreshing dip after spending your day wandering around the capital of Paris and its most amazing tourist sites, or having spent a fun-filled family day at the theme park, Disneyland Paris? At our Country Park Campsite in Touquin, dive right into our wonderful water park, complete with water slide, and paddling and heated swimming pools…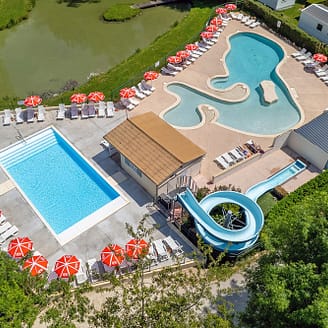 Located in the heart of the establishment with a direct view of the lakes, our water park is made up of a large, blue swimming pool, with water heated at 28°C. A segment of this pool takes the shape of a gentle, shallow paddling pool, so the children can splash around safe and sound, while another section is devoted to hydromassage benches for those who want to slip into the calming water. And not forgetting a giant water slide, so your children, big and small, can have a whale of a time!
Campsite with heated swimming pool in Ile-de-France
A paddling pool for the youngest holidaymakers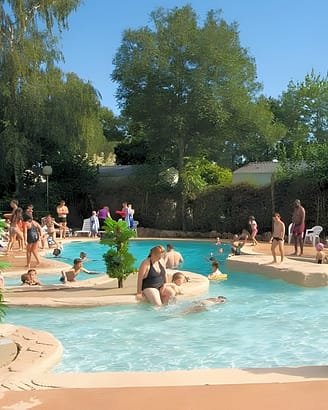 Inside the water park of our campsite in Ile-de-France, the paddling pool is the perfect spot for the youngest of our guests to discover the joys of swimming and experience their first ever dip in some nice, safe, warm shallow water. These first dips however, should be undertaken when accompanied by a parent or guardian, as swimming in this section of the pool is not monitored.
Enjoy a nice sun bath next to the pool…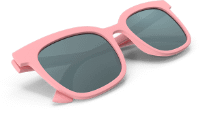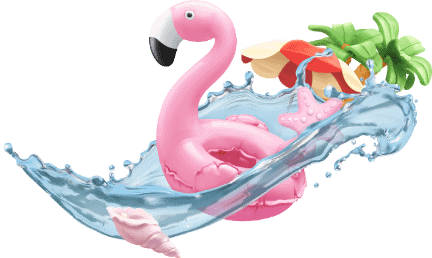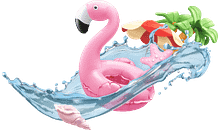 The perfect spot for a summer holiday near Paris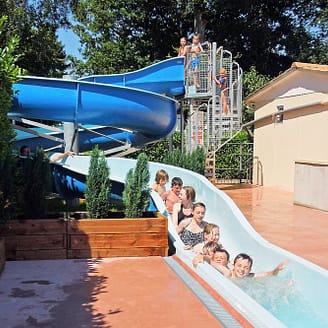 With its lush, green, idyllic environment, our campsite is the perfect spot for a summer holiday near Paris. The trees and many lakes that surround the establishment help bring an extra breath of natural, fresh air to our holidaymakers. These same holidaymakers can also take a dive into our water park for a cool, refreshing dip before warming themselves on the sun loungers perched on the water's edge. If you want to experience the ultimate, fresh, chill-out holiday just a few miles from Paris, then what are you waiting for? Book your stay at our campsite today!
Take a break
at the poolside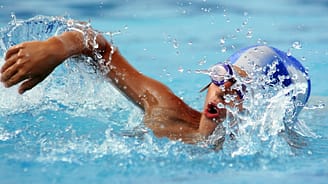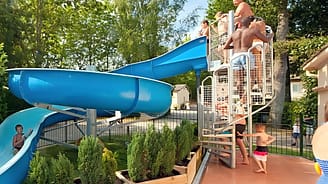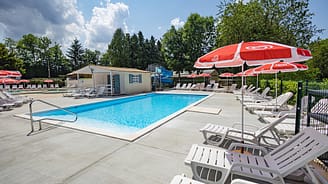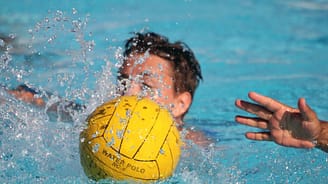 01
Snuggle down
on a sun lounger
during the hot
summer days
02
Give your smartphone
a break and
catch up on
some reading
03
Let
your children
splash around and have fun
in the sun
04
Enjoy a nice dip,
dive in,
cool off,
repeat!
The beating heart
of our campsite…