The establishment
A 10+ hectare park
with numerous lakes
Camping out in nature in in Ile-de-France
Enjoy a nature holiday near Paris
An establishment surrounded by trees and soothing lakes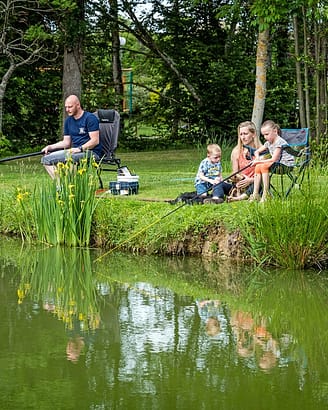 Country Park Campsite in Touquin invites you to come and enjoy a 100% nature-based, relaxing holiday in our campsite, located in the heart of the Ile-de-France countryside, halfway between Paris and Provins and just a few miles from Disneyland Paris. Come to our site and make the most of our lush, green establishment spanning a ten hectares or so, for the ultimate nature-based holiday, where peace and quiet reign supreme and serenity can be found on the banks of our many lakes. Our 271 pitches are available to accommodate tents, caravans, motor homes and customised vans, as well as our own comfortable accommodation rentals. These spacious homes guarantee a charming, intimate break, the perfecting thing for our guests' well-being. These rentals come with all the necessary equipment to make sure your stay is a successful one!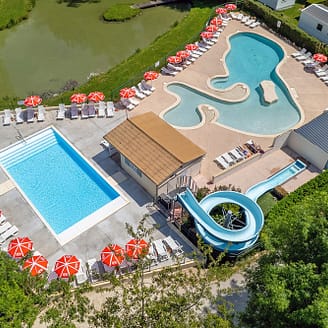 By booking a holiday in our natural campsite in Ile-de-France, you will get to the enjoy the wonders of Paris, the magic of Disneyland Paris, and the calm tranquillity of the countryside. Make the most of our leisure and athletic facilities, for campers big and small, including a charming heated water park complete with water slide, play areas for your children, a snack bar, and much more.
Camping in the Parisian area
Whether you are a nature lover or simply a holidaymaker looking to recharge your batteries, the healthy vibe of our campsite in the Parisian region is the ideal spot to unwind. To help you forget the stress of everyday life, we know how important it is for our guests to be given the best kinds of service including a super efficient internet connection.
This is why our entire domain has excellent Wi-Fi cover. You can also find, both at the reception as well as in the domain's two shower blocks, plenty of services to help you with your daily needs.
Discover our available services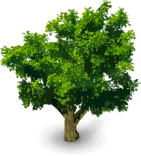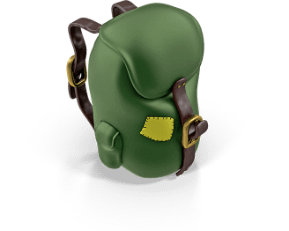 Enjoy a
magical campsite experience!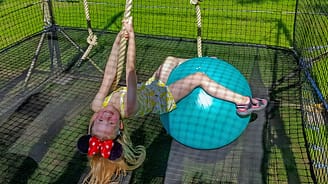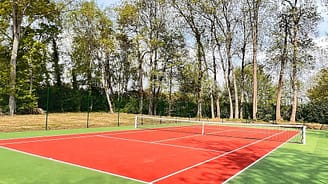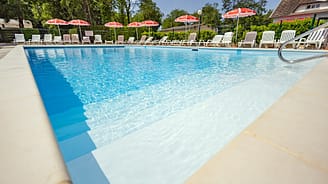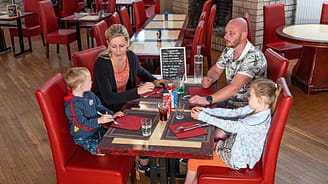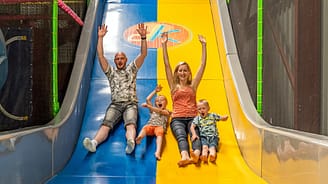 The best campsite to spend a weekend near Paris
A magical place for children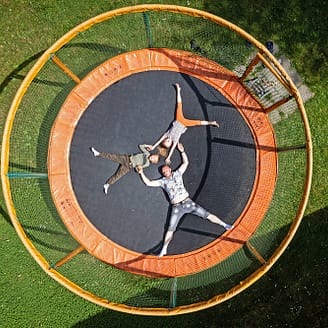 Are you looking to escape the hustle and bustle of daily life, as well as a spot for your children to properly run free and play? Then come and join us at our Country Park Campsite in Touquin! Our lush, green domain offers its youngest guests endless possibilities for fun and adventure in the countryside. Open-air and covered play areas are also waiting to be explored on site!
Escape into
the heart of nature…
less than an hour away from Paris!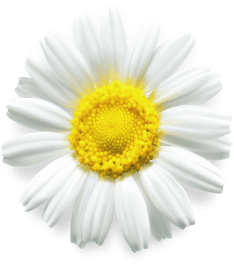 A water park and water slide
An oasis of fresh country air and a warm, welcoming vibe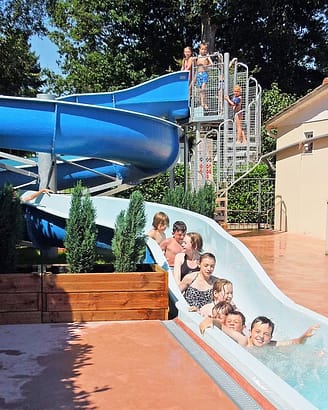 Come to our Country Park Campsite in Touquin, and experience the joys of H20 as soon as the sun rises! During spring and summertime, temperatures can reach heatwave levels in the Parisian region. Our establishment, located in the middle of the countryside and surrounded by an abundance of trees may offer you a bit of fresh air and shade, but the best way to relax is heading to our water park to cool off. This swimming area, open from May to September, comes complete with a slide and paddling pool, as well as sun loungers and jacuzzi. So what are you waiting for? Time to dive on in!

Nature and
community,
the perfect ingredients for a happy holiday here in Touquin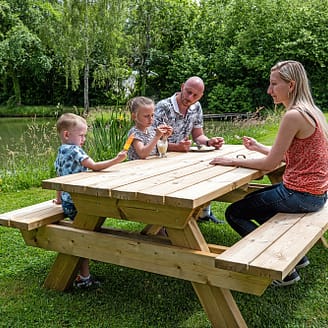 The two words that we heard most in the feedback from holidaymakers after spending time in our establishment were "Nature" and "Community".
These two words are a very apt way to describe our Country Park Campsite in Touquin: nature, with its lush, green park spanning over 10 hectares, surrounded by farms, fields, and forests. And community, encouraged through its family-friendly and communal vibe, where guests can meet up and have some fun with the leisure activities on offer, in places like our dining area which hosts some memorable themed nights during the summer…