The region
Get ready for a
magical adventure!
Disneyland® Paris offers you a unique and immersive experience by offering more than 50 attractions…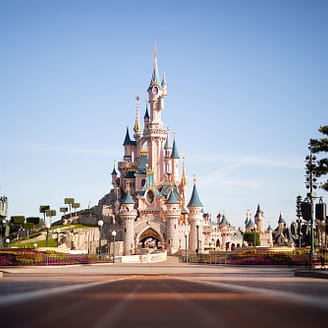 © Disney
Take advantage of your stay in a Country Park campsite to go to Disneyland® Paris! The Disney® Parks are located near our campsites and it is quick and easy, via shuttles or the RER, to get there from Touquin and Crécy la Chapelle.
A ticket office is at your disposal at the reception of our domain and allows you, depending on the ticket chosen, to access the Disneyland® Park or the Walt Disney Studios® Park or both!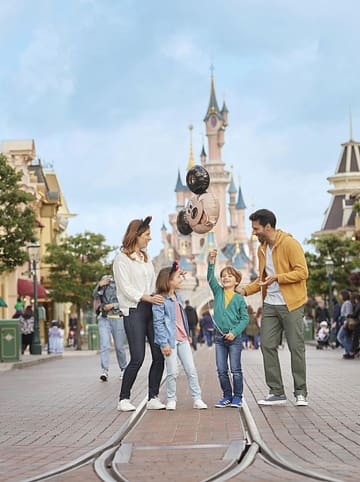 © Disney
The 5 worlds of Disneyland® Park,
where the imagination is limitless…
01
01
MAIN STREET, U.S.A.®
a trip back in time!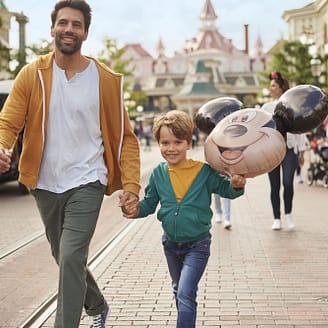 © Disney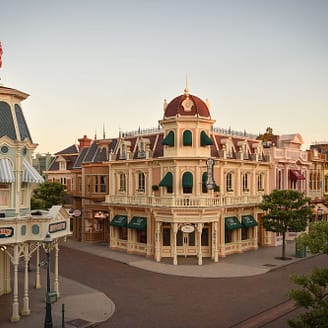 © Disney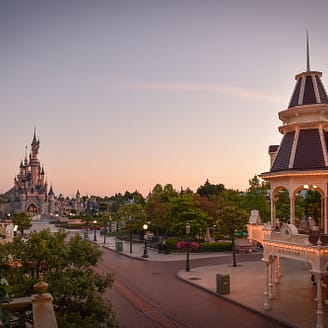 © Disney
This lively street which recreates a small town in early 20th century America, as well as Walt Disney's childhood, is the gateway to all the adventures of Disneyland® Park.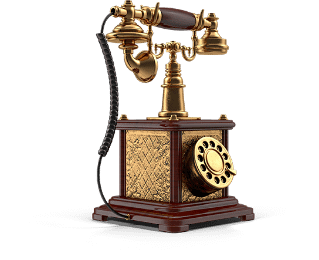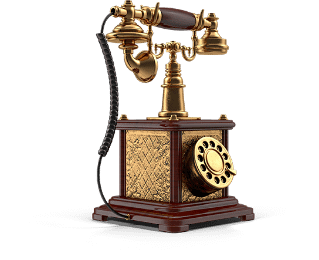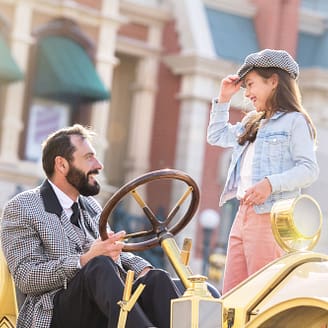 © Disney
Rides in a carriage, steam train or old-fashioned car are also available!
02
02
Discoveryland®,
the force is with you!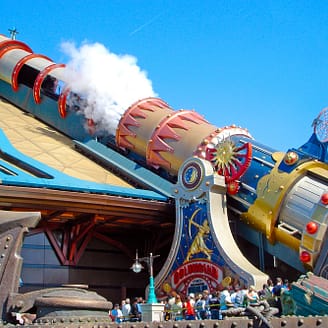 © Disney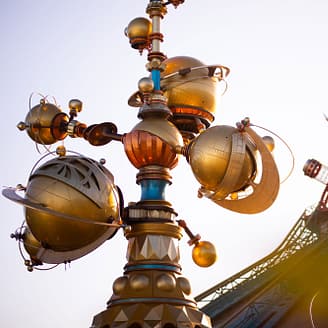 © Disney
Immerse yourself in the heart of the galaxy and the thrill ride Star Wars™ Hyperspace Mountain!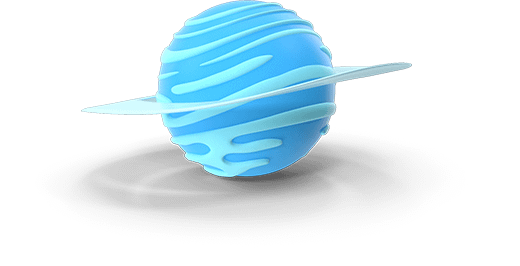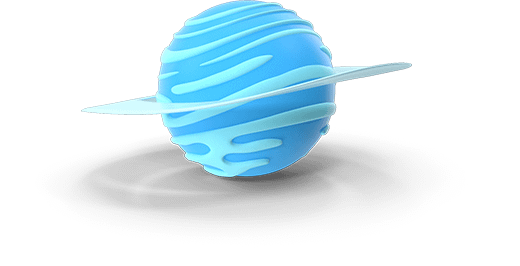 03
03
Fantasyland®,
your enchanted stopover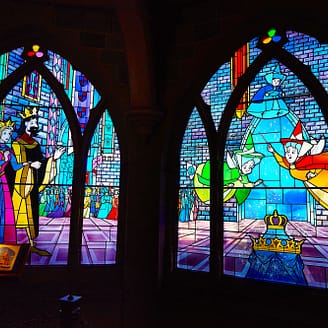 © Disney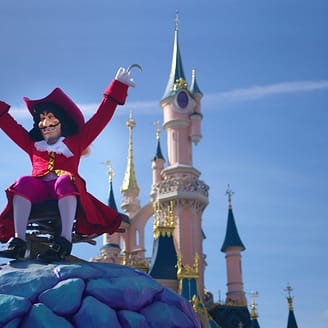 © Disney
Fantasyland ® is the land of fairy tales, where legends and stories from our childhood come to life.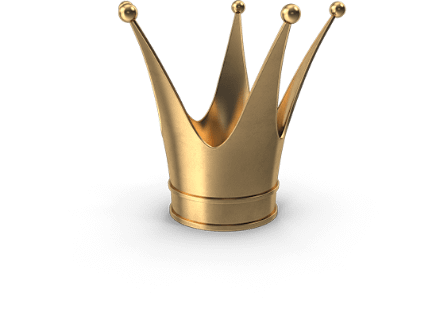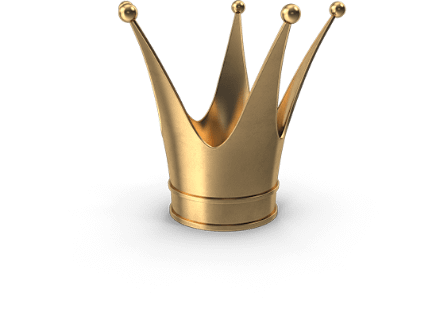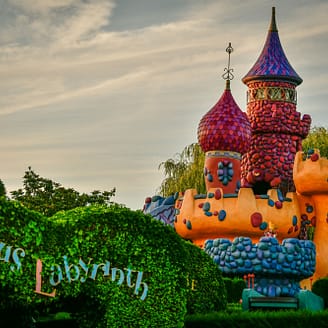 © Disney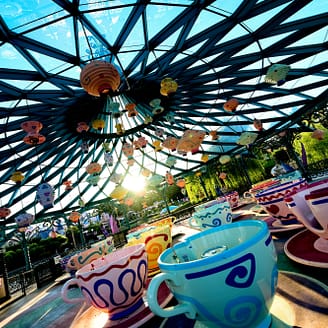 © Disney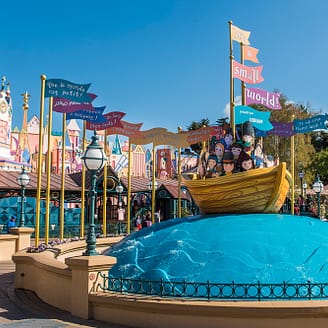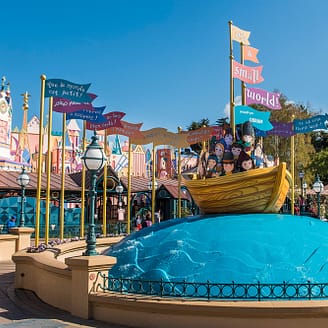 © Disney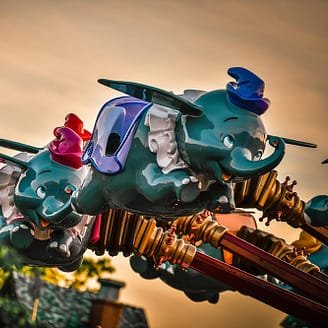 © Disney
On site, you will be able to visit Sleeping Beauty Castle, get lost in the labyrinth of Wonderland, take flight thanks to Dumbo the Flying Elephant but also discover the famous attraction "it's a small world" and its melody which often stays in mind!
Please note that souvenir shops are also at your disposal for all your gifts!
04
04
Adventureland®,
take your courage in both hands!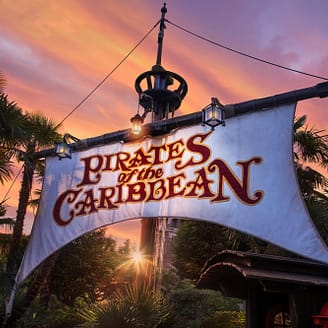 © Disney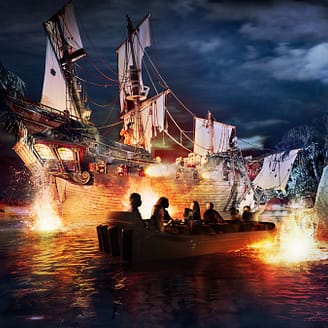 © Disney
© Disney
Adventureland® has an exotic atmosphere and each trail takes you to a different land. Depending on the path chosen, you will find yourself in the African savannah, in the heart of the lush Asian jungle, in a Caribbean village besieged by pirates in Pirates of the Caribbean with Jack Sparrow or on archaeological excavations in Indiana Jones ™ and the Temple of Peril.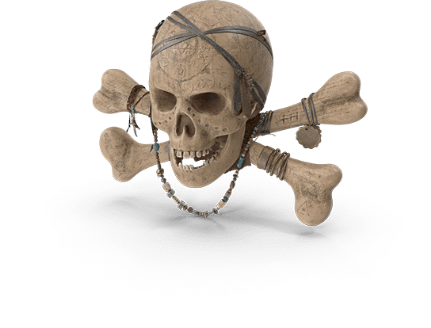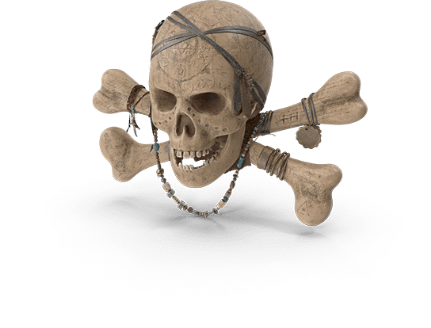 05
05
Frontierland®,
to set sail…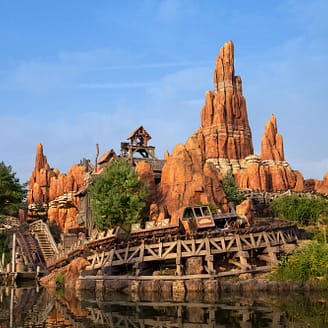 © Disney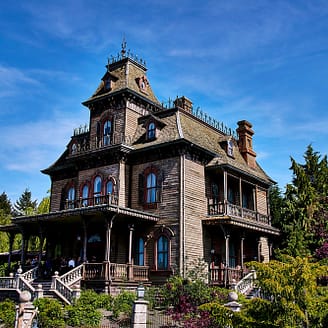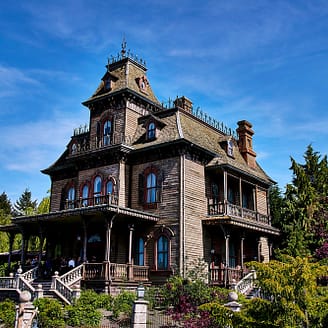 © Disney
The great thrill awaits you!
Board the Big Thunder Mountain, the crazy train launched into a Wild West mine, or visit Phantom Manor, the strange haunted house of Ravenswood.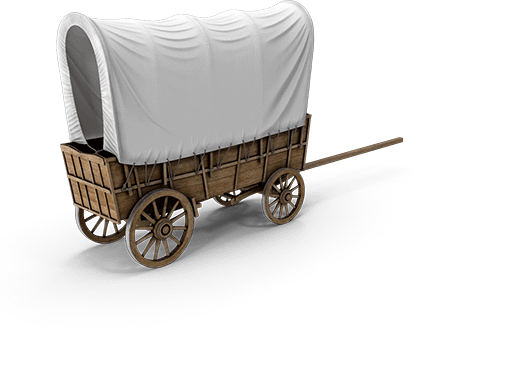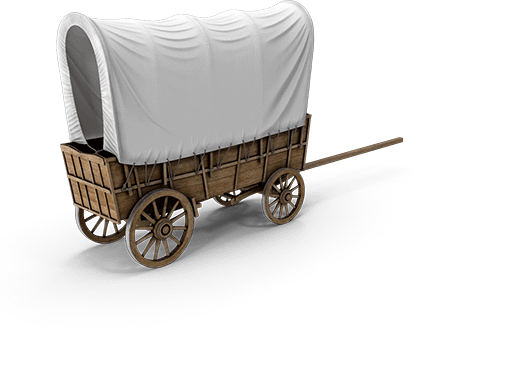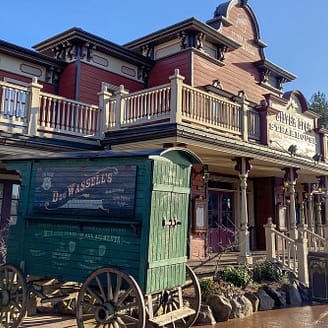 © Disney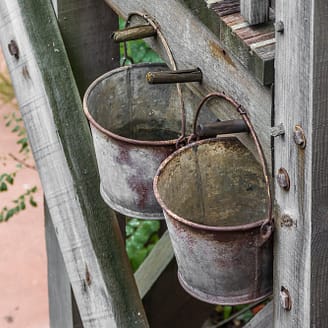 © Disney
Located in the western-style town called Thunder Mesa, you will be totally transported to the American West with its thrilling attractions, saloons and Tex Mex restaurants!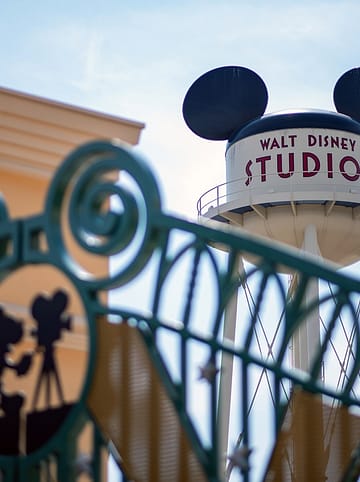 © Disney
The Walt Disney Studios® Park, to be closer to your favorite heroes!
01
01
A world of a thousand and one splendors…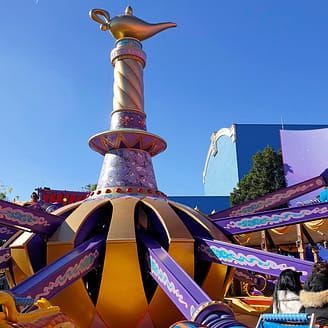 © MPaola – stock.adobe.com
The genie of Aladdin took out huge carpets from his marvelous lamp to allow you to fly into his world!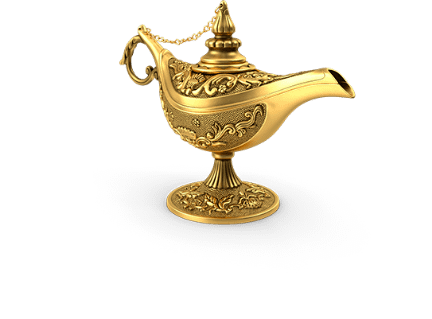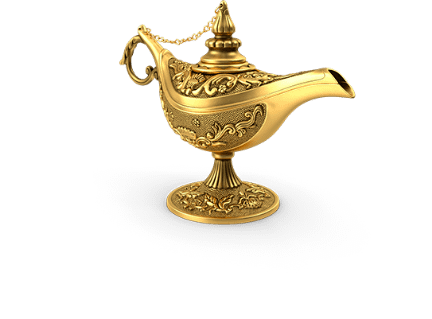 02
02
The adrenaline will be there!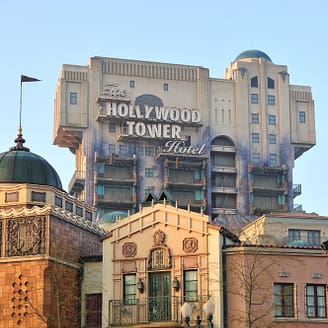 © Disney
The Twilight Zone Tower of Terror™ , an abandoned hotel with an elevator that promises to lift your heart!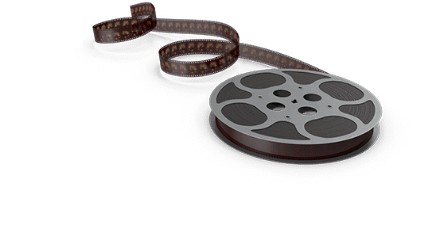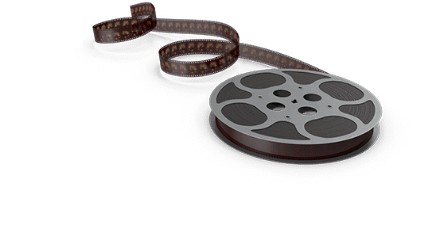 03
03
Worlds of Pixar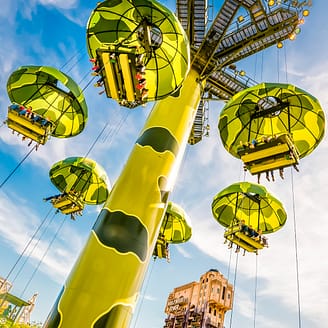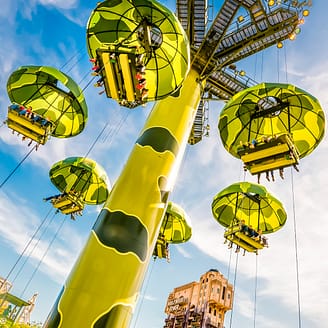 © Disney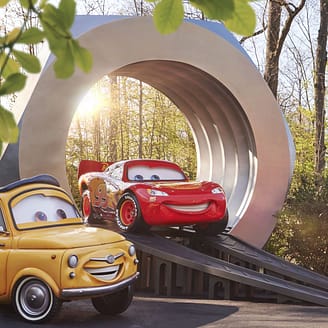 © Disney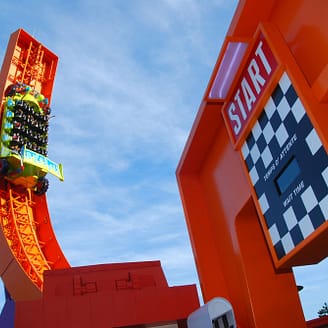 © Disney
All your Pixar heroes are gathered in this space specially dedicated to them!
Many attractions are offered to you such as rally races alongside Lightning McQueen, rides on Slinky Dog's back and deep dives with Nemo!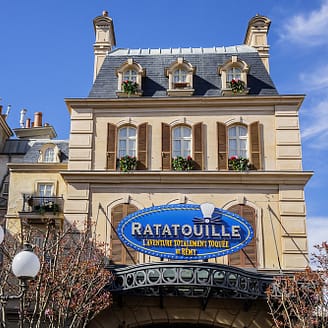 © Disney
On the catering side, it's Rémy, the little rat prodigy from Ratatouille who invites you into a disproportionate universe…
04
04
Marvel Avengers Campus, ready to save the world?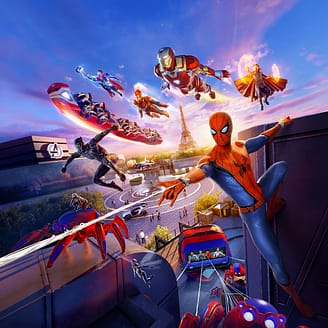 © Marvel/Disney
Fan of the Marvel universe?
On site, strong attractions await you!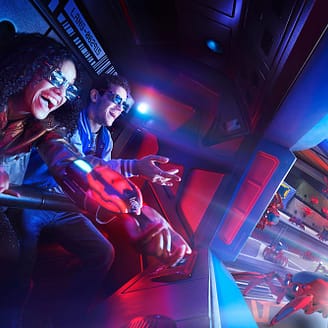 © Marvel/Disney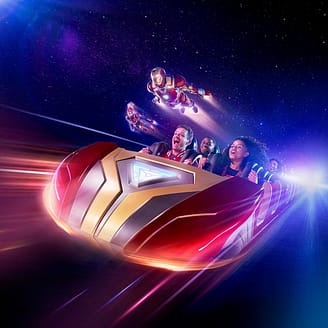 © Marvel/Disney
Board a W.E.B Vehicle. SLINGER to save the Campus from a swarm of Spider Bots in Spiderman W.E.B. Adventure.