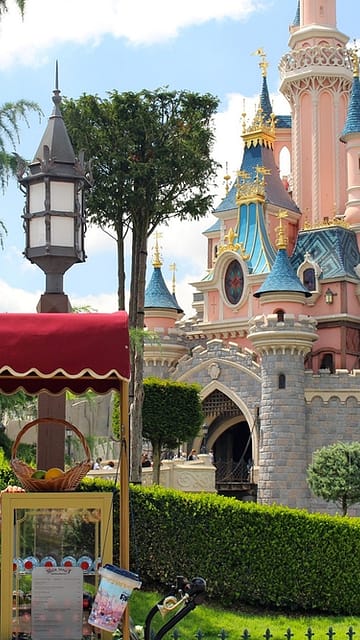 A weekend near Paris
We guarantee you
the best stay possible!
Enjoy an incredible weekend near Paris
When the magic of the countryside meets the vibrant, lively French capital!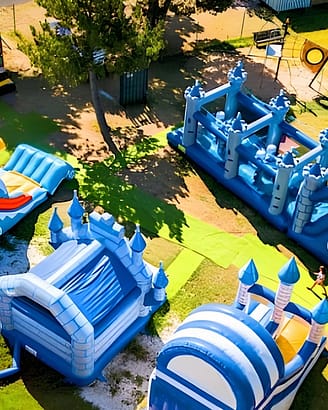 Located in Île-de-France, our Country Park campsites invite you to discover an idyllic, lush green patch of heaven. To make sure you can enjoy an unforgettable weekend near Paris our campsites come equipped with several leisure facilities such as a swimming pool, playgrounds for the children and a multi sports terrain. As well as all these fun options, there are also many services on-site, and tons of advantages to help you plan out your tourist trips. Lastly, our campsites also invites you to try out our magnificent range of holiday rentals  for the ultimate relaxing holiday…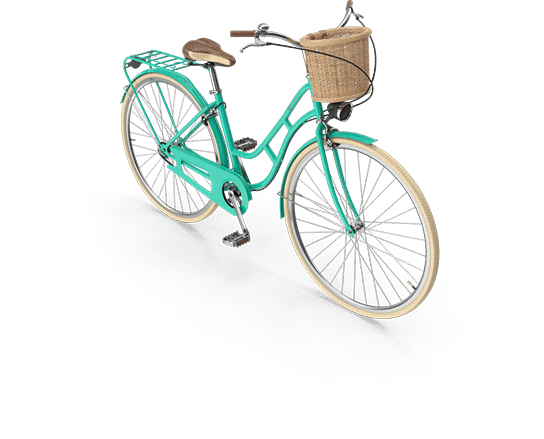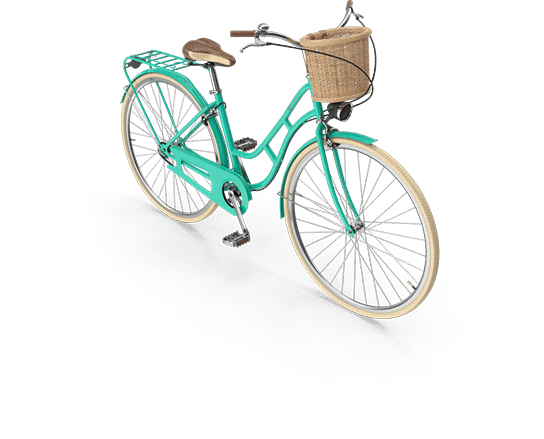 A cosy campsite just a hop, skip and a jump
from Paris, and with everything you need to kick back and relax!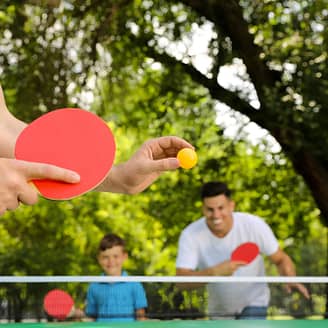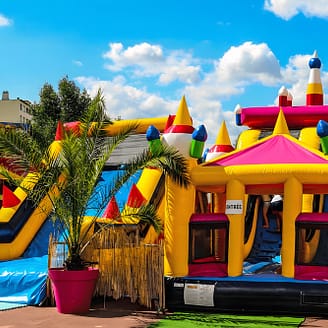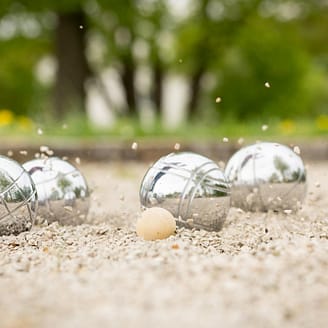 Enjoy the comforts of a location near the French capital yet hear nothing but the sweet chirping of birds all day long! To make sure your weekend stay near Paris as enjoyable as possible, both our establishments take special care to keep these sites looking as neat and tidy as possible, so they can offer their guests a lush, green, wooded haven surrounding their holiday home. As well as reaping the benefits of this tranquil environment, guests can also try out the many leisure facilities and installations there to help them have fun and relax.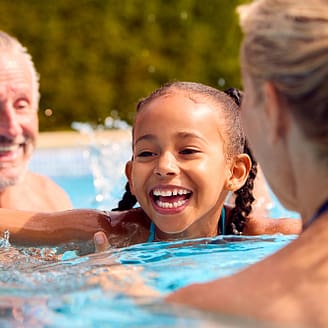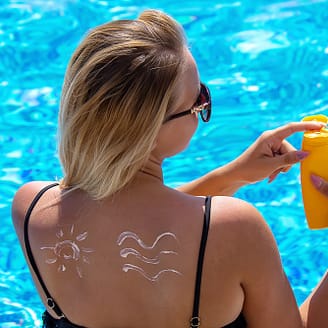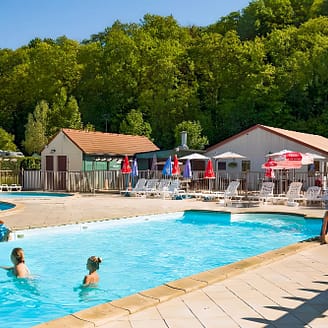 One of these facilities is the fantastic swimming pool! Each of our open-air hotels comes with the added luxury of an aquatic area, composed of a heated pool, a paddling pool for the little ones and sometimes, a water slide or two! Our guests can also make the most of our large solarium with several sun loungers, where they can tan nicely or catch up on some reading in a nice, relaxing moment! Fancy a cold drink? Both of our establishments are also comprised of a bar open all day long!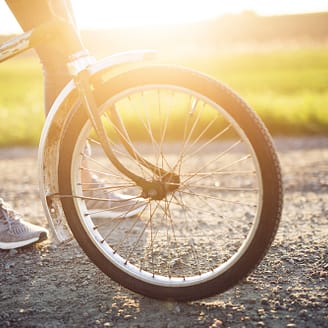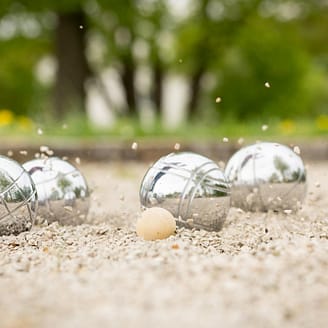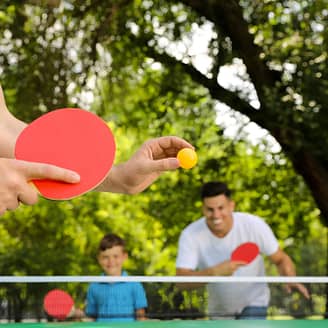 Planning to head for Paris for the weekend ? By choosing to stay at our Country Park campsites, you are guaranteed a fun-filled weekend! Our campsites offer a host of entertainment options during school term and during the weekend for our guests to enjoy, as well as take the time to explore the many places to visit outside the establishment that our campsites near Paris have to offer ! As well as our entertainment options, guests can enjoy the many leisure facilities found on site such as a playground for children, a multi-sports terrain and a pétanque pitch…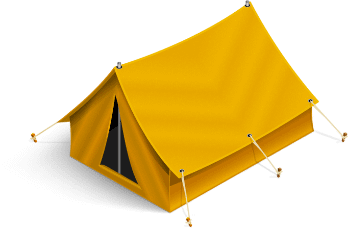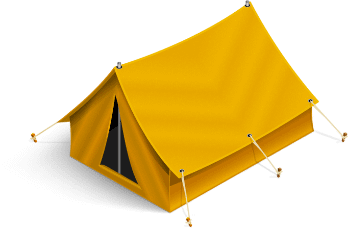 This is more than just a camping trip near Paris, this is a true holiday experience!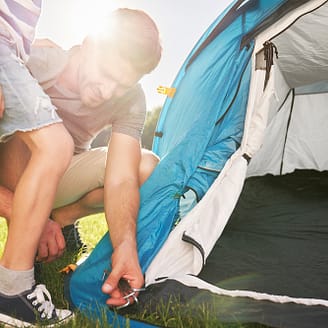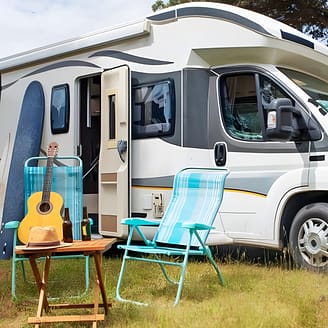 For those holidaymakers who love to travel with their motor-home, caravans or tents, both of our establishments have got you covered! Our campsites come with several pitches , the perfect place for you to "set up camp." These ultra-spacious pitches are located in a tranquil, wooded area. These spots are also delineated by hedgerows, to guarantee some privacy during your stay. On top of that, some of these pitches also come with a direct link to electricity (16 amp) and water nearby.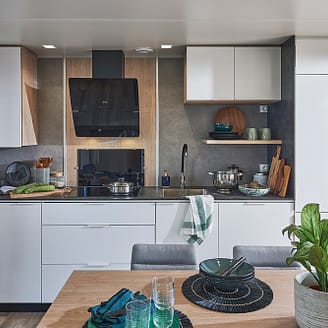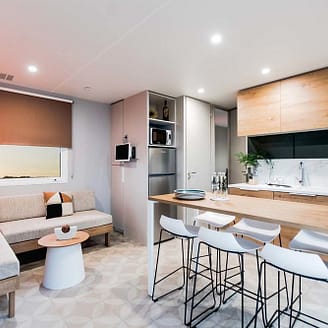 As well as these pitches, our Country Park campsites offer a wide range of mobile-homes and glamping tents for your weekend stay near Paris. These recently-built mobile-home accommodation rentals come with a large living space, one or several bedrooms with nice, comfortable beds, a bathroom and a fully equipped kitchen. As well as being charmingly decorated some of these mobile-homes also come equipped with premium facilities such as air-conditioning and a dishwasher.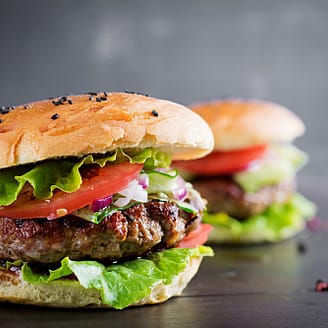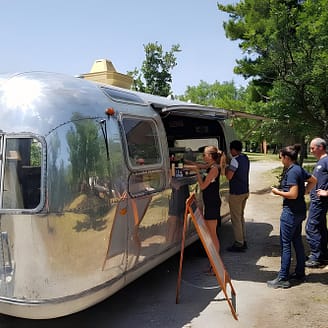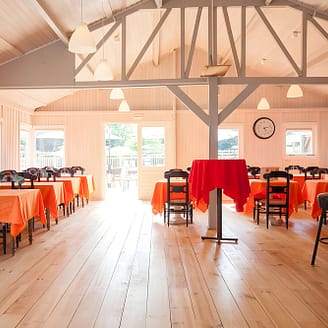 So cosy, you many not ever want to leave your holiday home… Except to enjoy the dining options available on-site! All our establishments offer a dining service composed of a snack bar,where guests can order a tasty meal to eat on-site or take away. These snack bars offer up a host of dishes, such as pizza, burgers salads and other tasty treats for our guests to devour! And if you prefer to spend your weekend near Paris by sharing a cooked family meal, then a grocery shop is also available with everything you need!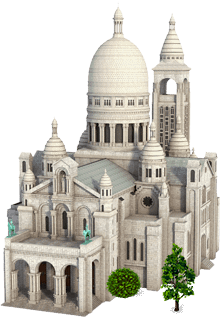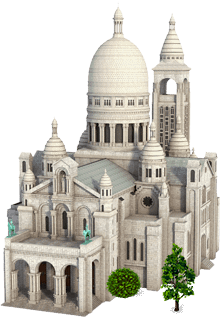 For a weekend near Paris you won't forget in a hurry…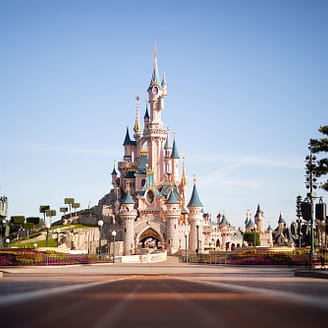 © Disney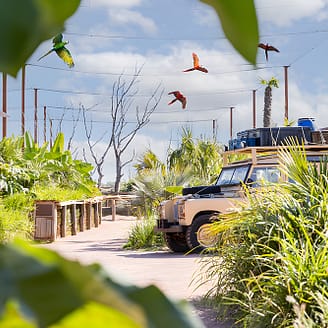 © Ronan Rocher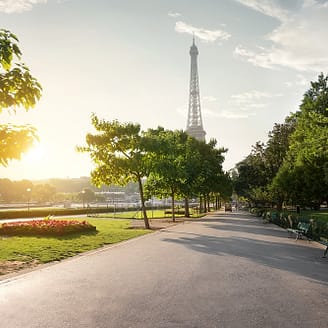 Our Country Park open-air hotel establishments, both located in Île-de-France, also offer the opportunity to make a few holiday trips during your stay! Need a bit of inspiration? Head on over to the reception desk at our campsites, our reception staff know the region like the back of their hands and will be glad to give you any information you need on the area. Also, the reception desk is the ideal place to grab your tickets for Disneyland Paris! One less thing to worry about…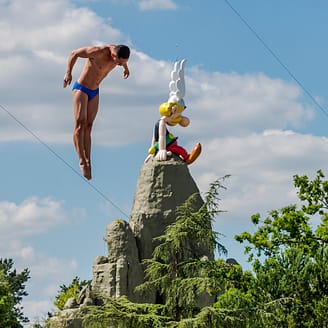 © Parc Astérix – S.Cambon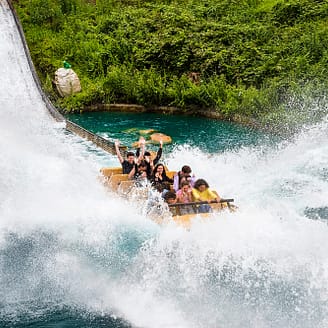 © Parc Astérix – S.Cambon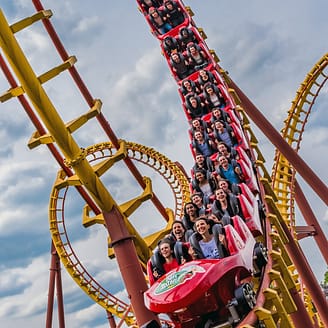 © Parc Astérix – S.Cambon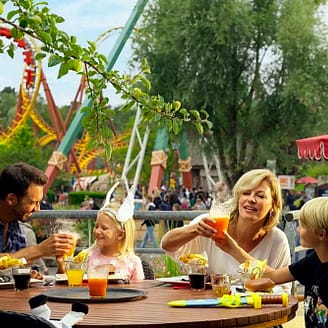 © Parc Astérix – S.Cambon
Or how about going to spend the day at Parc Astérix ? Located an hour from Touquin and Crécy-la-Chapelle, this park will transport you directly into the world of this famous French cartoon ! In this park, there are plenty of exciting rides and attractions , for a day trip out full of fun and laughter! In the heart of the park, you will also find many dining and snacking areas, when you work up an appetite after a thrill ride or two ! As well as these rides and attractions, you can also enjoy the regularly organised shows!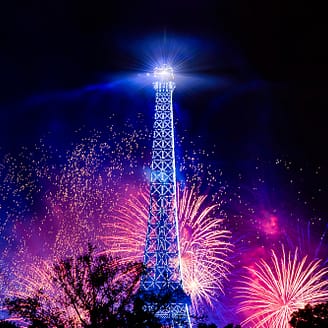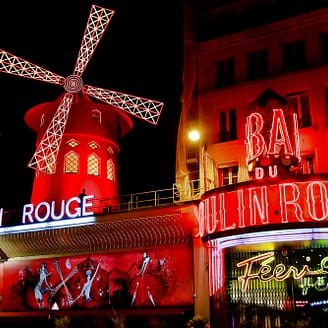 © Dinadesign – stock.adobe.com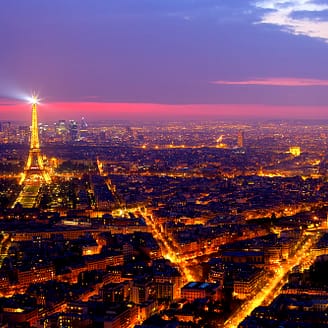 The ideal location of our open-air hotels means our guests can easily take a trip to the heart of the place known as "The City of Lights" during their stay ! The French capital is a charming place to visit for a day or more, packed with lots of must-see monuments! To make life easier an ensure a stress-free journey, you will find an RER station right outside the entrance of our Crécy-la-Chapelle campsite, so you can head right to the heart of Paris in no time!