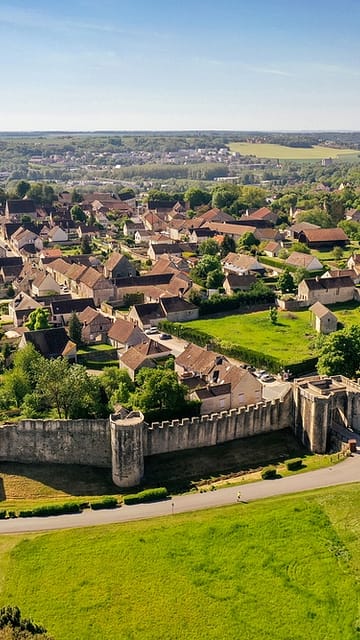 © Shutterstock
A family weekend near Paris
Why not take a trip
to the countryside
this year?
A family weekend near Paris which will delight everyone, big or small!
Come to our Paris campsites, where vacation rhymes with relaxation…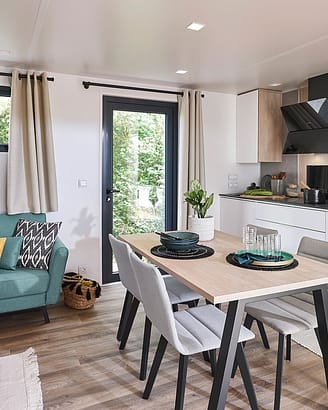 Our Country Park campsites can be found in the idyllic locations in the towns of Touquin and Crécy-la-Chapelle. Nestled in the heart of Seine-et-Marne in île de France, our campsites offer our visitors an exceptional location, allowing them to visit the capital with ease and wander around the magnificent theme parks ! Located on a site in the heart of the countryside, enjoy the benefits in this green patch of heaven all trip-long, as well as the many infrastructures and facilities at your disposal to help you have fun and relax. Our campsites are equipped with ultra-modern holiday rentals, ensuring our guests can enjoy the ultimate comfort holiday…

Our campsites are not only near Paris, they are also near to Disneyland, Provins, and Parc Astérix!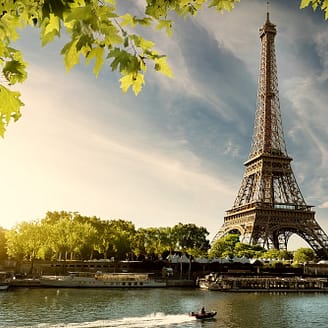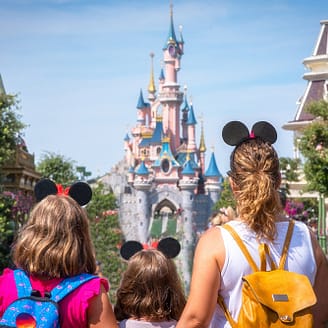 © reger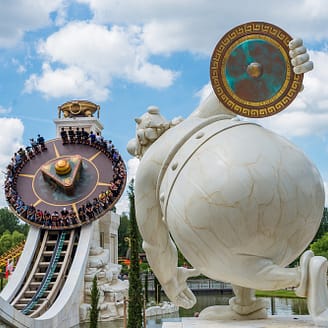 © Parc Astérix – S.Cambon
Chase the boredom away and come and stay at Country Park! An ideal opportunity to go and spend a day in the French capital, as our campsite in Crécy-la-Chapelle is located just a 45 minute drive away from Paris ! This capital, known as "the City of Lights" is bursting with beautiful districts, museums and historical buildings, as well as world-famous bars and restaurants. To head off on your day trip stress-free, an RER station can be found at the entrance to the campsite, ready to take you right to the heart of the city.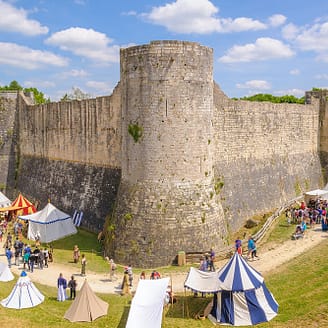 © AdobeStock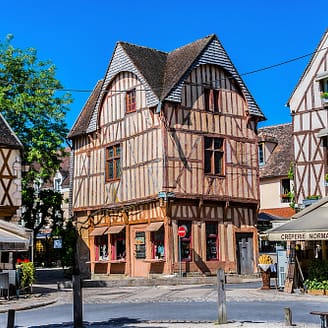 © Shutterstock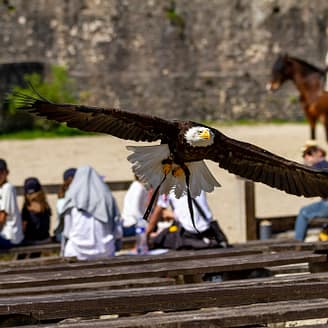 © Shutterstock
© Shutterstock
Another unmissable outing during your weekend trip with your family near Paris, is the town of Provins ! This medieval town is a certified UNESCO world heritage site, and promises to take you on a thrilling journey all the way back to the Middle Ages. Once you arrive, head up and onto the impressive ramparts surrounding the town, as well as the Cesar Tower. Once an important watch-tower, today it is simply a spot for visitors to admire the stunning view of the town. And don't forget to check out the many medieval shows on offer involving knights and birds of prey, every day from late March onwards!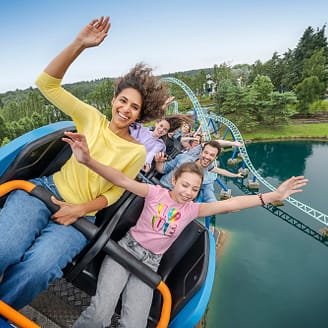 © Parc Astérix – S.Cambon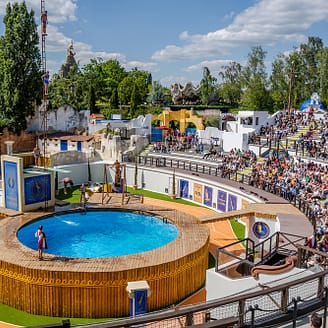 © Parc Astérix – S.Cambon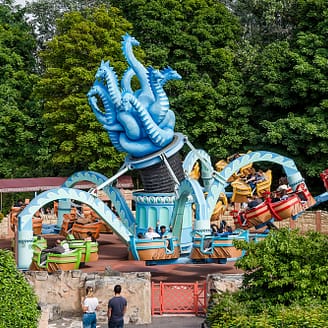 © Parc Astérix – S.Cambon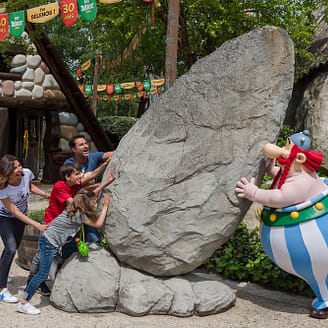 © Parc Astérix – S.Cambon
From our campsite in Touquin, pop into your car and in just one hour, you shall arrive at one of the biggest amusement parks in France: Parc Astérix! Ripped right from the pages of the Gaul comics themselves, this theme park has plenty of exciting rides and attractions in store for you, including one of its top rides, the« Toutatis » the highest and fastest roller coaster in the whole country! As well as all the thrilling rides, the park also has a host of shows for its visitors, as well as several shops and eateries, to help you calm down after all that excitement…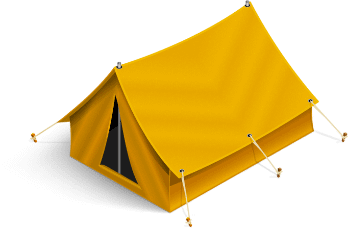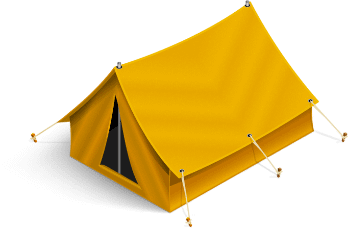 You won't forget your weekend near Paris in a hurry!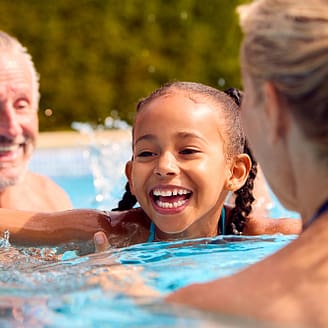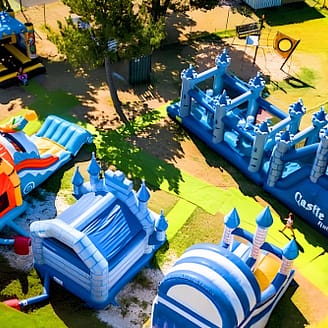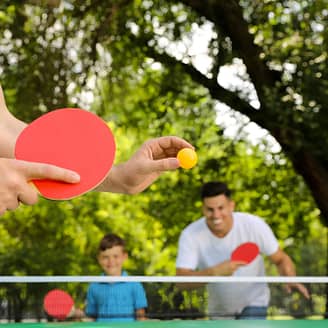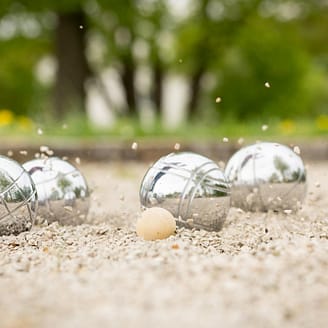 Meanwhile, on the site of our establishments in Touquin and Crécy-la-Chapelle, you will also find many infrastructures and leisure facilities to keep you relaxed and entertained all trip-long. Both of our sites come equipped with an aquatic area complete with a large, heated swimming pool, a paddling pool for children, a large solarium and in some cases, a water slide! Visitors can also enjoy our many other available facilities such as a multi sports terrain, a play area for children, a pétanque pitch and a ping-pong table or two…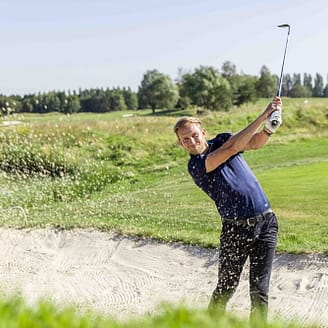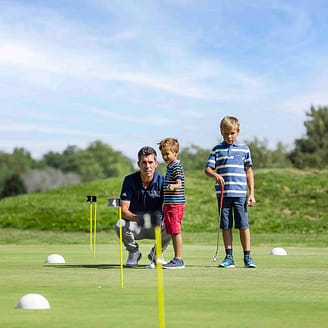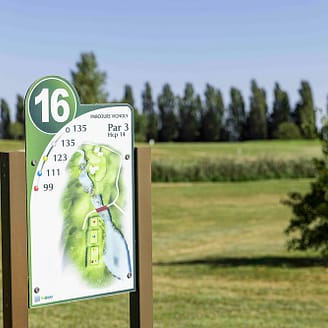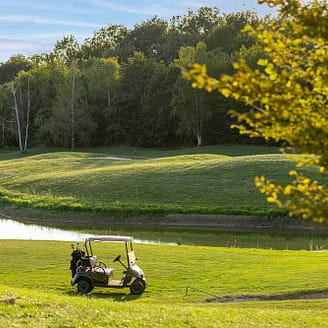 Our Paris Est campsite in Crécy-la-Chapelle is also right by a magnificent golf course! Equipped for both seasoned players and beginners, the course is divided into two parts the « Montpichet » with 9 holes, ideal for those golfers just starting out or those looking to warm up, followed by the « Vignoly » and its 18 holes, which promises a high-quality golfing experience. This section is the only French course designed by Arnold Palmer, the world-famous golfer!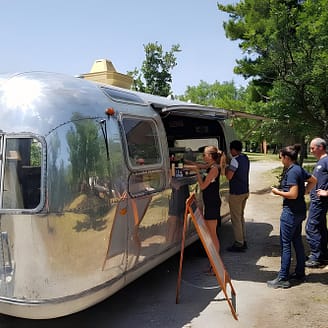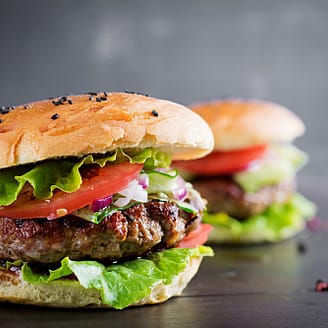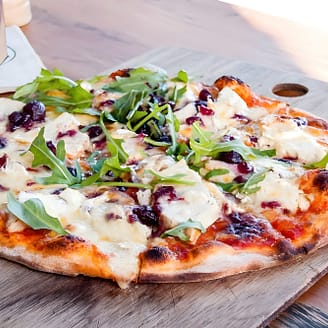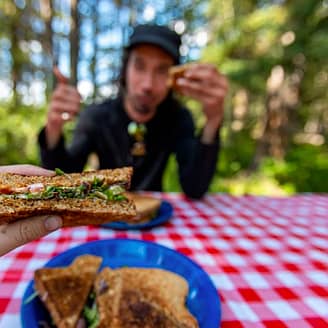 As well as all our leisure facilities, both of our campsites come with a dining and eating area, ready to offer our guests some delicious cuisine choices, to be eaten on-site or taken away, just what you need for a weekend away near Paris with your family! Choose your holiday meal options from our Food truck or snack joint, both of which boast a menu of delicious dishes, such as hamburgers, pizzas, salads and ice cream. Or perhaps you would prefer to perfect your cooking skills and prepare a delicious meal for your hungry tribe with your own hands? No problem! We have a grocery shop on-site at your disposal inside our Crécy campsite, to help you find everything you need to make your tasty dishes!
A fun-filled, enjoyable
family campsite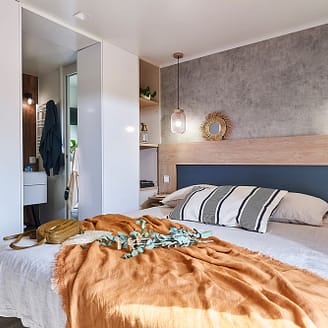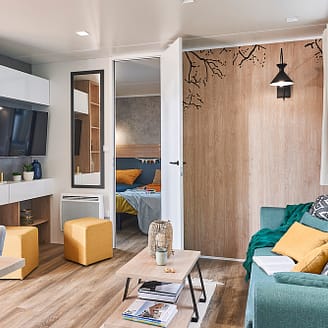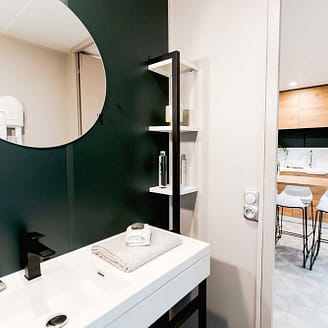 Nestled in this wooded green patch of heaven spanning several hectares, our two campsites have set up some brand spanking new holiday rentals ! In order to ensure our holidaymakers have the best stay possible, these rentals come in the form of numerous mobile-homes, complete with chic, refined decor and modern furnishings. These mobile-homes come equipped with a large living space and furnished kitchen, as well as large bedrooms, bathroom and in some options, an outside space composed of a wooden terrace. At our Touquin campsite, our guests can also try out the glamping experience thanks to their superb tent lodge rentals…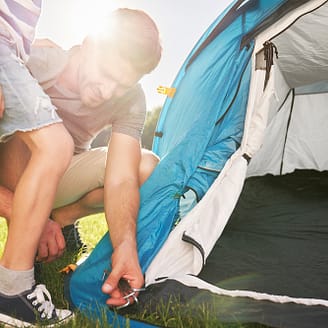 As well as the many options these holiday rentals have to offer, campers can also make use of the numerous pitches to sent up their tents, motor-homes and caravans. These ultra-spacious spots range up to 150m² and are charmingly surrounded by green hedgerows to give our guests a bit of privacy. Because your well-being is our top priority, these pitches come with access to a water source and a 16 amp power connection.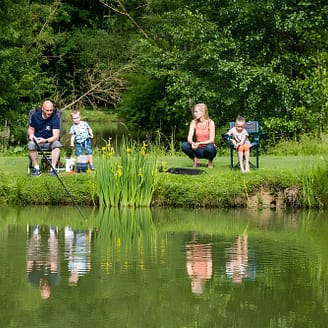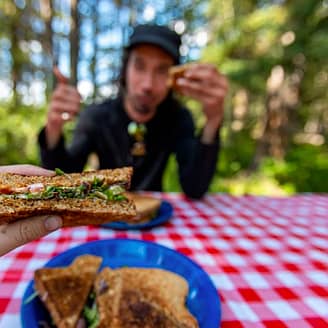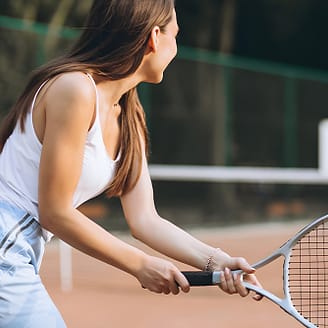 Book your stay at one of our Country Park sites now, and get ready to enjoy a dream weekend with your family near Paris ! Whether you stay in Touquin or Crécy-la-Chapelle, you will be in the perfect spot in Seine-et-Marne, where you can access the French capital and its large amusement parks in the blink of an eye! Make the most of our many leisure facilities as well as our abundant services available directly on the site itself. Enjoy your stay, and settle down into your cosy mobile-home in an ideal location! Sounds like an ideal weekend to us!